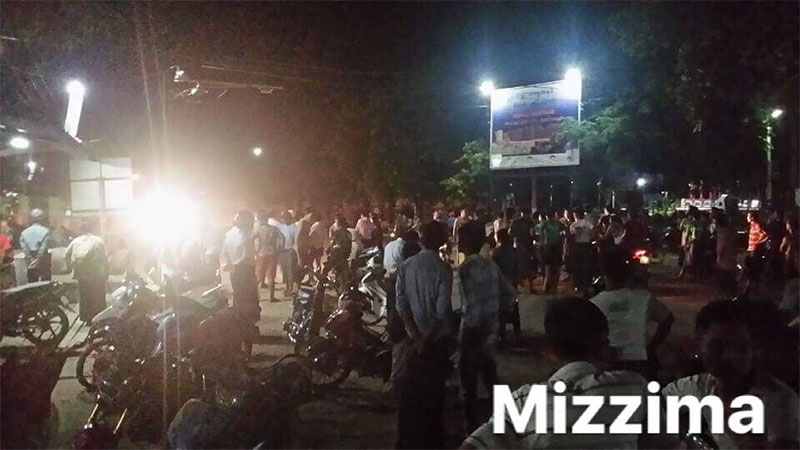 A group of people vandalized shops on September 10 after an all-faith meeting was held in the town. According to Magway Region, Taungdwingyi constituency 2, member of legislative assembly Win Myint Hlaing.
"Two days after the all-faith meeting was held in Taungdwingyi, this happened in the town. The situation is under control now," MLA Win Myint Hlaing said.
About 100 people armed with sticks and swords came and vandalized shops in Shwe Oh 2 Ward and Ohn Daw 2 Street in Taungdwingyi and pelted non-Buddhist houses with stones,Win Myint Hlaing said.
Currently Ohn Daw 2 Street and Magway Road are cordoned off for security reasons and an announcement was made that those who carry sticks, swords and other weapons will be arrested and detained.
The Information Committee issued a press release saying police had to use shields and rubber bullets as crowd control as per the law in this incident. A person was arrested and an investigation is still underway.