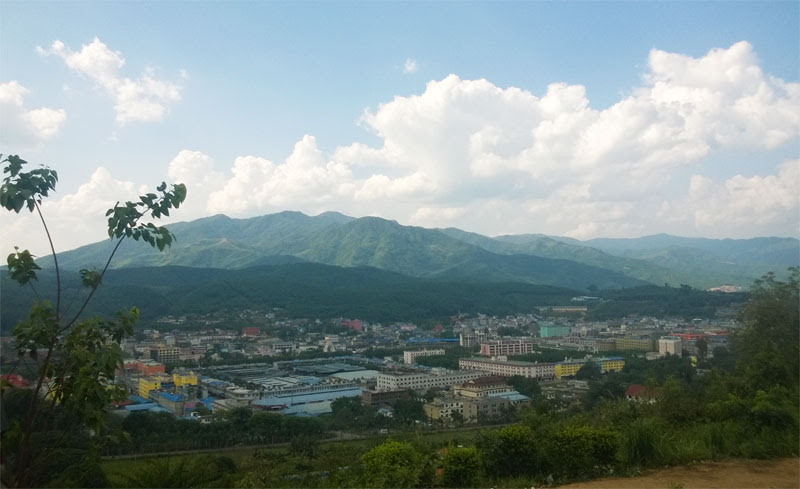 Six people died and many were injured when a National Democracy Alliance Army (NDAA) gunpowder storage warehouse exploded in Tarlaw in Mongla Township at 8am on 7 May.
The massive explosion happened in a warehouse where the ethnic armed organisation (EAO) the NDAA, also known as the Mongla Army, stored gunpowder for industrial purposes. It was about 100km away from the border with China in Special Region 4 in Kyaington District, eastern Shan State.
U Kyi Maung, an NDAA spokesperson said: "[The explosion] was at about 8am. It is a warehouse for [storing] gunpowder that we use in mining and construction. Our administration was weak. We found two bodies in our initial search. Then, we found four more bodies as we searched. It has been confirmed that six people died. There were over 20 people in the first batch of injured people who were sent to the hospital."
Mongla is popular with Chinese tourists, some of whom were injured in the explosion. The Chinese authorities also sent personnel to help with the rescue operation.
U Kyi Maung said: ""The site of the explosion was at the China-Myanmar boundary pillar no. 218. There were around 2,000 tourists from China there. Some of them have been injured. I don't have the details yet. Now, the fire has been extinguished. The border guard police and local government from China came to help us after the explosion."
The NDAA, led by U Saing Linn, has had a ceasefire with the Burmese military since 1989.
Courtesy BNI