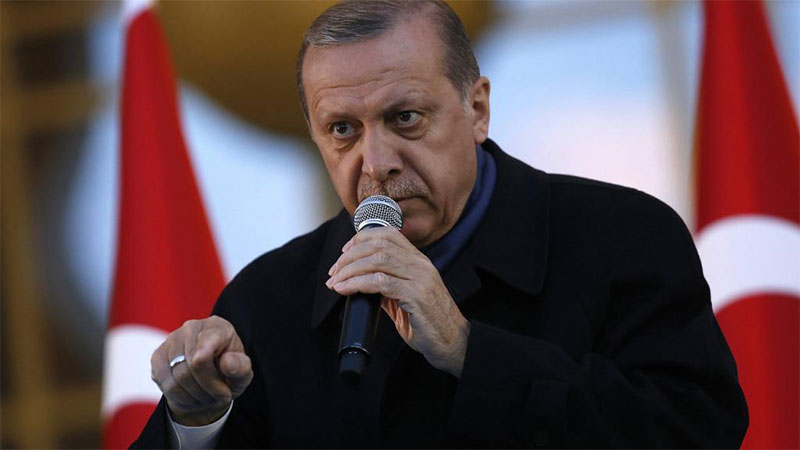 The State Counsellor Daw Aung San Suu Kyi received a telephone call from President Erdogan and discussed the issue of Rakhine, according to an official statement. President Erdogan said that he is confident that Daw Aung San Suu Kyi as a leader who has faced and overcome challenges and an advocate of human rights will approach the situation with thevision of a long term solution to the issue of Rakhine. He mentioned that there are concerns worldwide regarding the situation because of the news and photos that have been widely published.
The State Counsellor said that " We know very well, more than most, what it means to be deprived of human rights and democratic protection. So we make sure that all the people in our country are entitled to the protection of their rights as well as, the right to, and not just political but social and humanitarian defence."  The State Counsellor also said that the Government has already started defending all the people in Rakhine in the best way possible and expressed that there should be no misinformation to create trouble between the two countries which have had good friendly relations for a long time.
She also intimated to President Erdogan that his Deputy Prime Minister was subjected to a lot of fake news photographs taken elsewhere in the world and not in Burma. She said that kind of fake information which was inflicted on the Deputy Prime Minister was simply the tip of a huge iceberg of misinformation calculated to create many problems between different communities and with the aim of promoting the interest of the terrorists.
She also said that Turkey which has faced the challenges of terrorism and had to cope with the PKK will understand the challenge that Myanmar has to face. She also said that for the country, terrorism is new, but the Government will do its best to make sure that this does not expand and spread all over Rakhine.
She expressed her intention to cooperate with friends from all over the world to make sure that terrorism does not take root on Myanmar soil and said that everybody in the country is entitled to and will get all the security that they need.
She also told President Erdogan that the Government is in the process of setting up an implementation committee to carrying out the recommendations of Dr Kofi Annan's Commission as soon as possible in line with the reality on the ground.
The President of Turkey expressed an understanding of the challenges faced by Myanmar and the willingness to maintain the good relations with Myanmar, according to the statement.