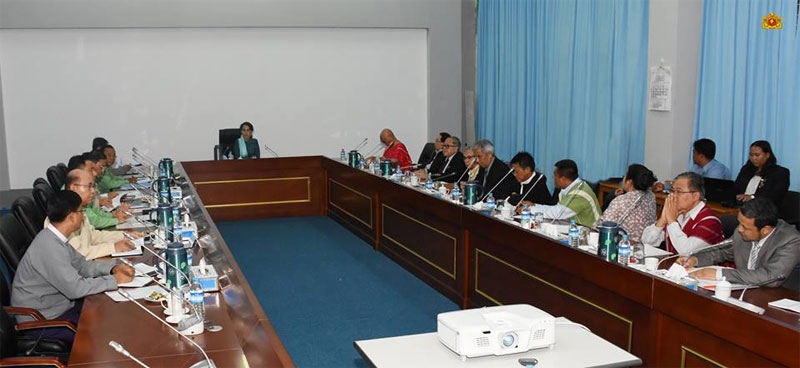 State Counsellor Daw Aung San Suu Kyi and members of the Peace Process Steering Team (PPST) of the signatories to the Nationwide Ceasefire Agreement (NCA) yesterday discussed the implementation of the NCA, state media reported.
According to the report, the State Counsellor expressed her delight for the open discussion with the delegation.
She also stressed the need for unity of all the people of the country, warning that the country would be put under pressure and bullied by others if there was no unity. She also stressed the importance of solidarity in the union, the report said.