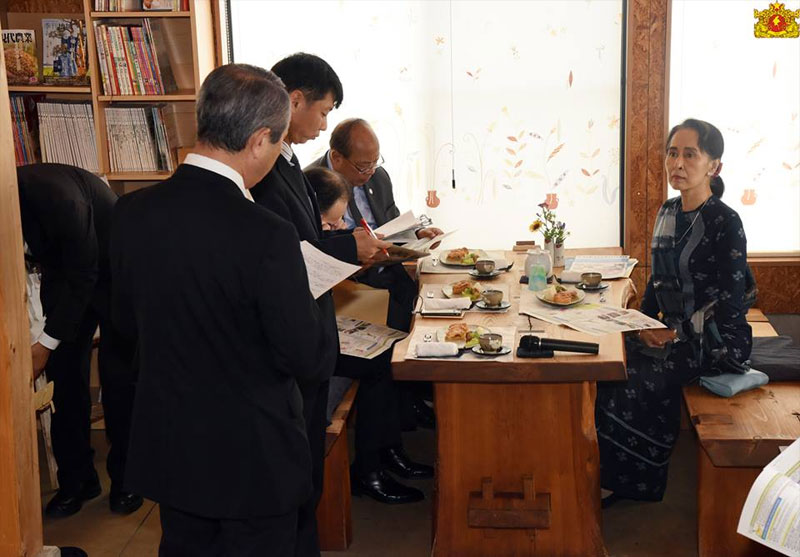 State Counsellor Aung San Suu Kyi, currently in Japan for a regional summit, visited Fukushima Prefecture to tour a farm that employs workers with various disabilities, Kyodo News Agency reported.
Some rural areas of Myanmar face a serious shortage of farm workers, and Myanmar is seeking solutions to ease the problem.
Suu Kyi visited Cocoroya farmers market where she viewed the produce and toured the facility. The farm grows a variety of vegetables organically and runs a small market selling its produce.
After touring the facility, Suu Kyi said she had learned a lot from her brief visit and expressed her appreciation as well as sympathy to the people of Fukushima, who have gone through difficult times since 2011 when a massive earthquake and tsunami and ensuing nuclear disaster hit the area, the report said.