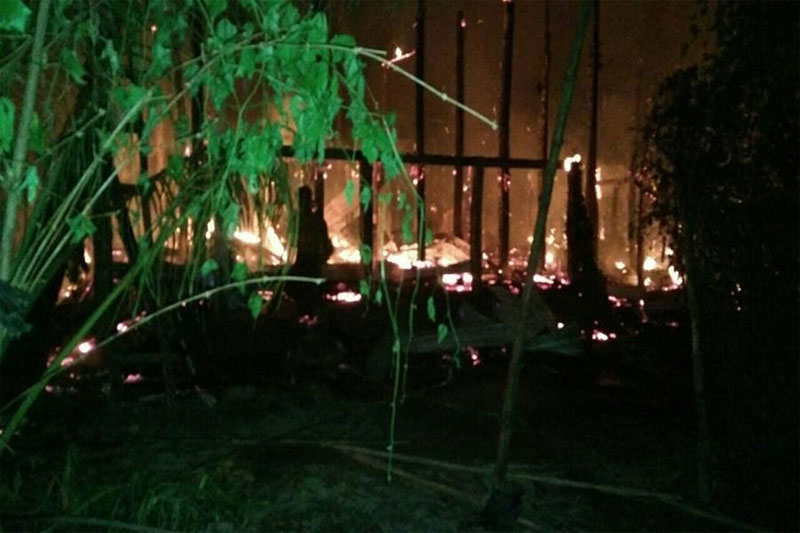 Rohingya terrorists have set fire to houses in Rakhine state in recent days to intensify the exodus of the Muslim minority, the office of Myanmar's commander-in-chief said Thursday, in an apparent rebuke to fresh accusations of arson by the army.
More than 500,000 Muslim Rohingya have run from communal bloodshed in Myanmar in the last six weeks and numbers are again rising.
This week Bangladesh reported 4-5,000 civilians crossing the border each day after a brief lull in arrivals, with 10,000 more waiting at a frontier area.
Rohingya who have made it to Bangladesh allege the spurt in arrivals follows a redoubled campaign of intimidation and arson by Myanmar's army in parts of Rakhine which were still home to Muslim communities.
But a post on the Facebook page of the office of army chief Min Aung Hlaing said blazes at seven houses in a Rohingya village early Wednesday were started by "Einu" from the Arakan Rohingya Salvation Army (ARSA).
Security forces "working for the rule of law" in Mi Chaung Zay in Buthidaung township helped villagers extinguish the fires which "broke out about 2:40am on October 4th", the post said.
Accusing "ARSA extremist terrorist" Einu, the statement said he had been "urging people to run" from Rohingya villages to Bangladesh.
The refugee crisis erupted after ARSA raids on Myanmar police posts on August 25.
© AFP