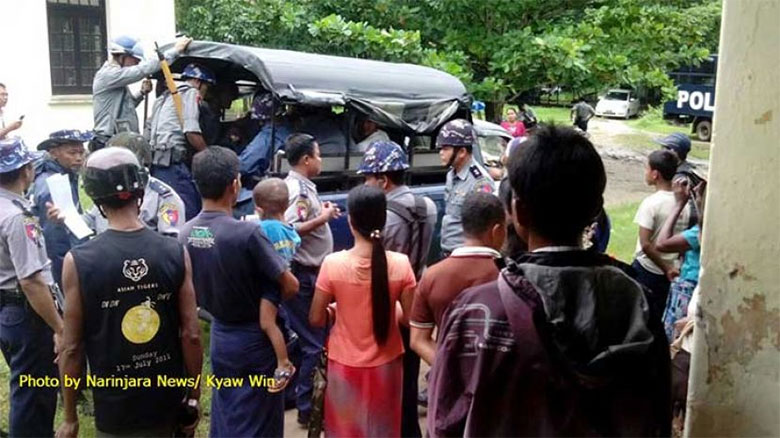 Three Arakanese nationals including a social activist were convicted of maintaining links the outlawed Arakan Army, according to a report by BNI.
They were sentenced to two to three years of imprisonment with labour by the KyaukPru Township court on Wednesday. According to the family sources, the judicial magistrate in KyaukPru Township court passed the verdict at 10:30 AM on 13 July.
One of the convicts Ko Maung Aye is the chairman of KyaukPru Township rural area development association. Hails from Lake Kamaw village under Kyauk Pru Township, he was sentenced to two years of imprisonment under the unlawful association Act 17 (1).
The other convicts namely  Ko Tun Tha Pru from Yin Ye Gan village under Pauk Taw township and KoZaw Win Maung from Kular Chaung Village under Ponna Kyunt township were sent to jail for three years under the same section  of laws.
Courtesy of BNI