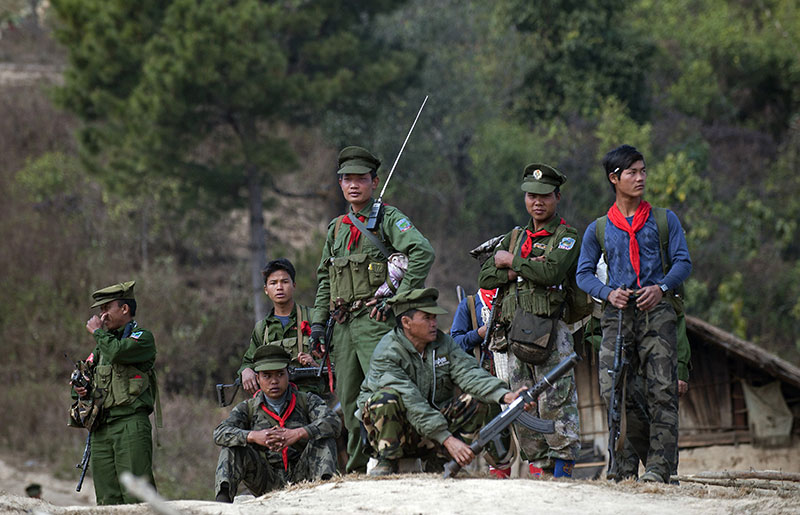 About 30 members of the Ta'ang National Liberation Army (TNLA) clashed with government troops about one mile from Honaung Village yesterday, state media reported on 9 January.
According to the report, government troops exchanged fire until the TNLA, which is a member of the Northern Alliance – Burma, retreated to the south.
Government troops pursued the armed group as they retreated,the report said.