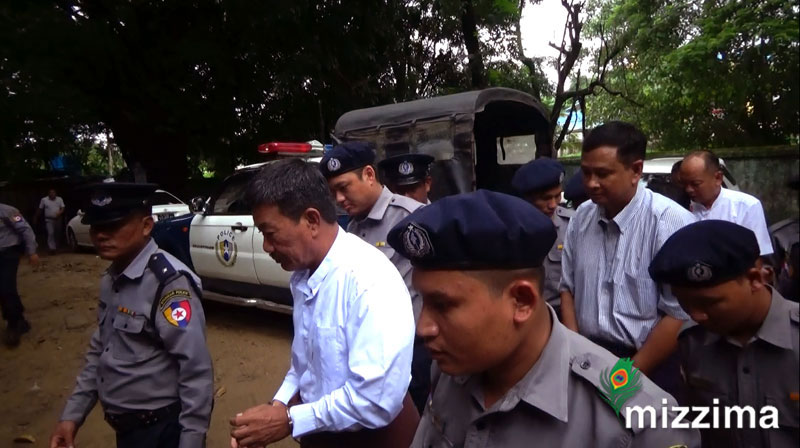 Two policemen who were deeply involved in arresting assassin Kyi Lin, who shot lawyer Ko Ni at Yangon International Airport, testified in the court on July 14 as prosecuting witnesses.
Four suspects including the gunman Kyi Lin appeared at the Yangon North District court on July 14. In the court, the two policemen Naing Aung and Thet Arkar Soe testified as prosecution witnesses. 
During the assassination, taxi driver Nay Win who tried to chase down the gunman Kyi Lin was also killed by the gunman.
Lawyer Robert San Aung, who represents the family members of taxi driver Nay Win, said, "The two policemen were involved in trying to arrest the suspect Kyi Lin. Their testimonies could provide links."
"They said they heard gunshots and chased down the suspect. They managed to arrest the suspect in a car. In accordance with their superior officer Tin Min Oo's order, the two policemen handcuffed the suspect. Then the policemen searched in the suspect's bag and found guns. The guns were handed over to police inspector Moe Naing, they testified," said lawyer Robert San Aung.