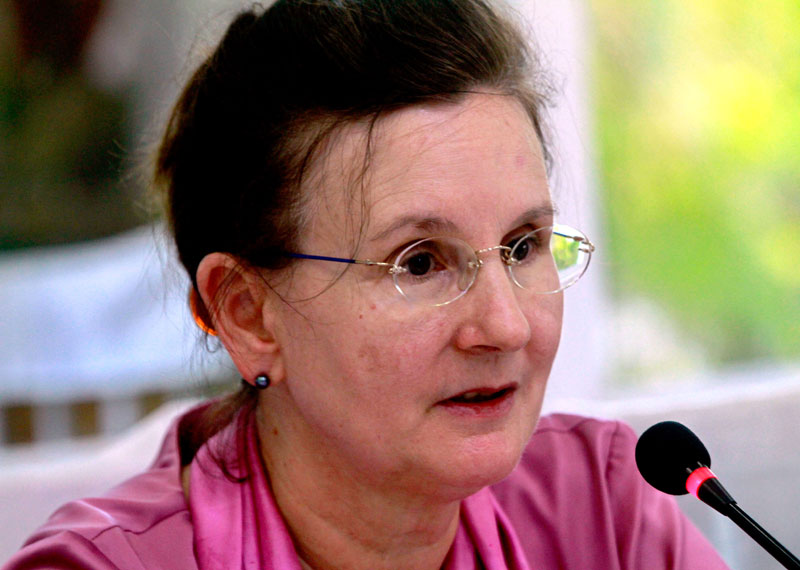 The UN Resident and Humanitarian Coordinator in Myanmar Renata Lok-Dessallien announced yesterday that she will be completing her assignment after nearly four years.
According to UN statement, she will use her remaining time until the end of the month to further the UN system's efforts to promote peace and security, human rights, as well as humanitarian and development assistance for all people in Myanmar
The UN said Ms Dessallien would leave by the end of October and she will be taking on another assignment at headquarters.
Ms Lok-Dessallien was the focus of a BBC investigation last month in which she was accused of suppressing internal discussion on Rohingya Muslims. In the BBC investigation, sources in the UN and aid community told the BBC she had also tried to stop human rights officials from visiting areas where the army allegedly persecuted the Rohingya minority.
The UN said in June that she would be rotated from her position but stressed the decision had nothing to do with her performance. Two weeks ago, the UN secretary-general said he had full confidence in Ms Dessallien according to a BBC report.