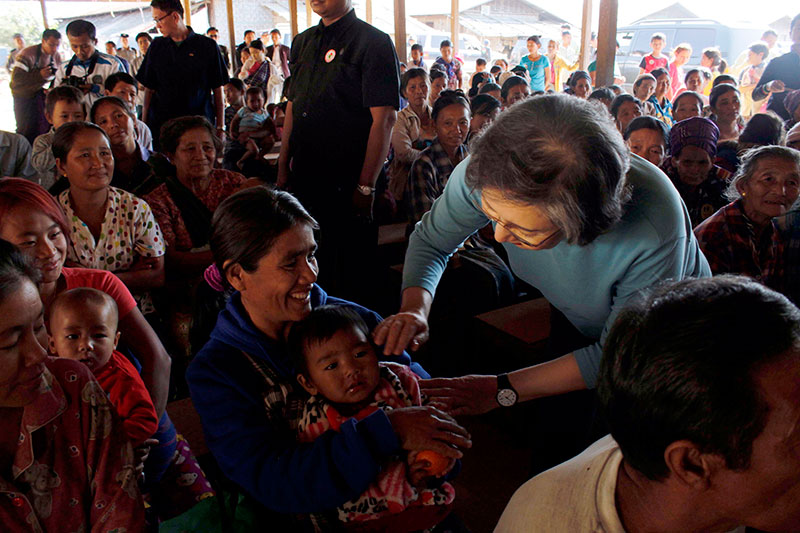 United Nations Special Rapporteur on the situation of human rights in Myanmar Ms Yanghee Lee and delegation met with internally displaced persons in IDP camps in Myitkyina and Waingmaw Townships yesterday morning, state media reported on 11 January.
The special rapporteur and delegation first visited camps in Mongna Baptist Church and Mongna Roman Catholic Church and met with some of the IDPs there.In the afternoon, the special rapporteur visited the IDP camp of RC Church and met with some IDPs separately.
Ms Lee did not visit the towns of Laiza and Hpakant because of security concerns RFA reported quoting a state government official.