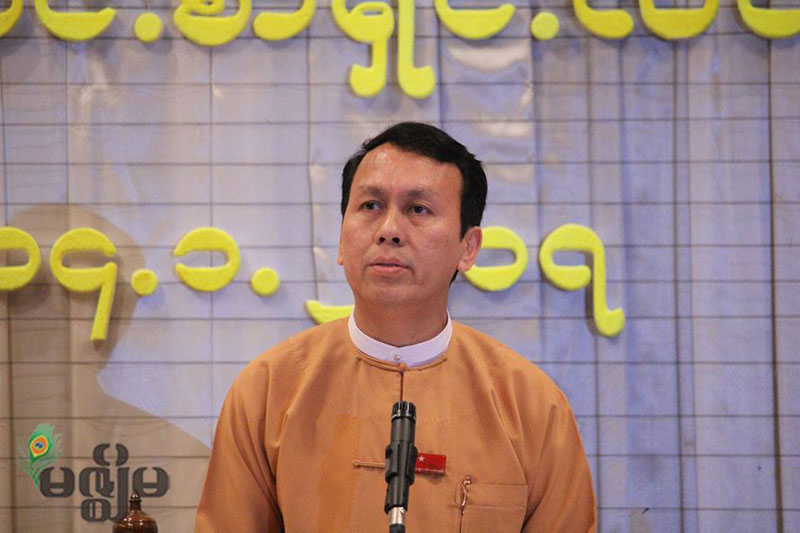 Yangon Region government Chief Minister Phyo Min Thein has warned about a new type of human trafficking found in Myanmar – being a surrogate mother.
Yangon CM was speaking on an Anti-Human Trafficking Day event held at the Narcotics Drug museum in Sanchaung on September 13.
"We will find human trafficking cases in Myanmar are connected with demands in this market from some neighbouring countries. We found some cases of human trafficking originated from working as migrant labour in neighbouring countries. In a significant case we could crack and expose the new type of human trafficking as surrogacy mother." He said.
Yangon CM referred to cases of selling Myanmar women in China and using them as surrogate mothers.
Most human trafficking cases included using victims as prostitutes forced labour, forced marriage, sexual exploitation, adoption as apparent heirs and for bonded labour.
74.34% of human trafficking cases in 2017 were selling them in China, 4.37% in Thailand, 0.29% was found in Malaysia and domestic trafficking constitutes 21.28%, according to figures released by the Suppression and Elimination of Human Trafficking Police Unit.
Maximum punishment for human trafficking in Myanmar is 20 years' imprisonment and minimum punishment is 10 years' imprisonment. Global Human Trafficking Report says Myanmar ranks 18th in human trafficking out of total 167 countries.