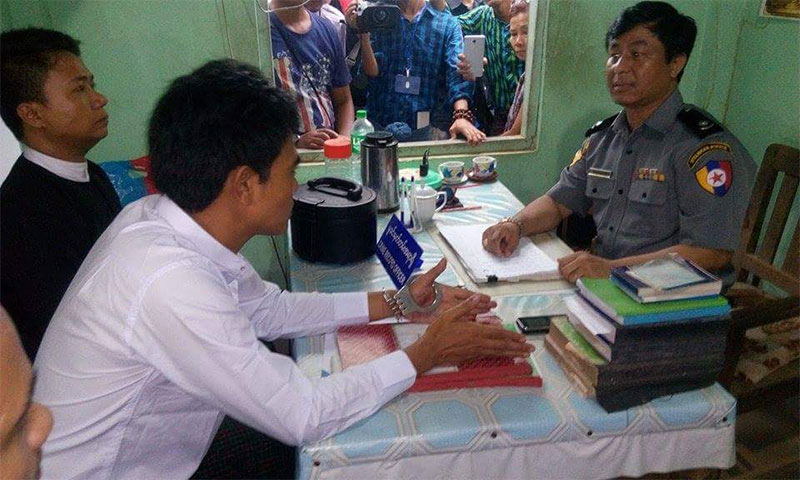 Political activist Ko Yar Pyae, who was arrested on accusations of defaming Commander-in-Chief Senior General Min Aung Hlaing on Facebook, boycotted his trial and refused to appear before the court on June 6 after a police major came to collect him late.
Yar Pyae said, "I cooperated with them but they accused me of not cooperating and of refusing to appear before the court. I will fight for my rights. If they can't give me bail, it will be no problem for me. I won't appear before the court. The trial is too harsh."
Thiri Nay Lin from 'Peace and Diversity Party' registered a case against Ko Yar Pyae under section 66(d) of Electronic Communications Law for allegedly posting photos of Commander-in-Chief of Defence Services Min Aung Hlaing and the monk U Wirathu on his Facebook account. He was arrested on May 22 and sent to Insein prison the next day under judicial custody.
Arkar Aung who visited his trial told Mizzima, "He was taken back to Insein prison. We don't know the date of the next hearing."