Innovative solutions emerge for making the news profitable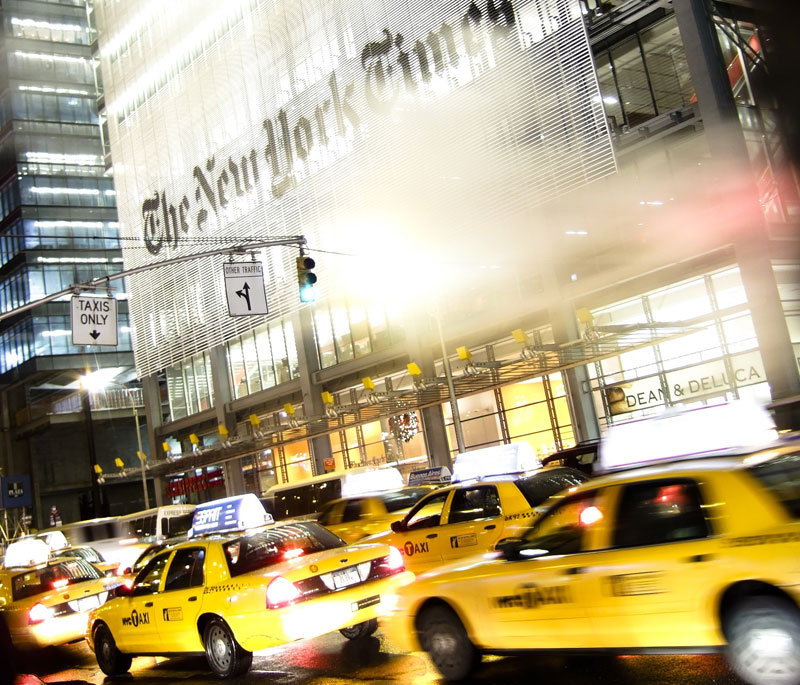 Compare the lunchtime scenes in a typical Yangon tea shop and a Starbucks in New York.  Chances are that there will be newspapers at the former and smartphones and iPads in the latter. What this communicates, at least anecdotally, is that print remains popular in Myanmar and digital is all the rage in the United States. No surprises here.
While Myanmar readers still have a love for a printed newspaper – as also seen in neighbouring markets such as India – the worldwide trend is towards online news delivery, 24/7, typically through a range of mobile devices, where much of the news is free.
Yangon and New York may be worlds apart, but long-term, the trend is one of convergence.
This growing digital consumer preference poses a challenge for media companies and for the reporters and editors who earn a living delivering news and insight, whether in New York, London, Paris or Yangon. Earning income from online platforms is proving a tougher call when compared with the advertising-driven model on which the print and broadcast media print could rely to generate revenue until about a decade ago.
The trend the world over towards digital is underway and although print still retains popular in many markets, it is impossible to ignore the digital challenge.
The crux is how to make news pay. It's stumping many media companies, often struggling with the need to implement cutbacks and layoffs as they try to stem the flow of red ink. But out of the murk are rising some innovative models remaking the business of news.
Looking to news consumers
For news media organisations struggling to keep up the world over, media research indicates there is good news and bad news for media owners worried about their bottom line.
News is still in demand and paying for it is still an option for many consumers and the age demographic remains broad. Recent studies indicate that those willing to pay for news are in a broad demographic from age 25 to 65, with a tendency for youth to err towards free content. Research indicates that despite an impression of apathy amongst modern-day youth, many are interested in local and international news. Researching their interests and examining their spending habits is a crucial element of planning news media income options short and long-term.
A new US-based study of "millennials" – those aged between 18 and 34 – has found them "anything but 'newsless,' passive or civically uninterested".  The Media Insight Project's survey of the younger generation in the US, released in early March, found that contrary to worries that that they were not interested in news, newspapers and the world around them, young Americans have an appetite for news and insight but are selective in how they chose free and paid news.
The study found that young adults don't get news in the same way as their parents and grandparents. This generation tends not to consume news in discrete sessions or by going directly to news providers. Instead, news and information are woven into an often continuous but mindful way that millennials connect to the world generally, which mixes news with social connections, problem solving, social action and entertainment.
Much of the news young adults read is from social networks such as Facebook, even though they often go to these platforms for other reasons. Just 39 percent said they went online to seek news or information and 60 percent said they "mostly bump into news" during unrelated online activity, the report says. As a result, Facebook has become a key source of news for the 18-to-34 generation, with some 88 percent saying they get news regularly from the social network.
Although a similar survey is yet to be conducted in Myanmar, the popularity of Facebook is growing by the month. Anecdotal evidence suggests many Myanmar citizens rely on Facebook for news and for sharing popular – or controversial – news reports.
Myanmar's communications infrastructure is being improved. Although mobile penetration stands at about 14 percent, it is forecast to rise to more than 80 percent in the next five years as foreign players Ooredoo and Telenor build infrastructure and expand their reach and state-owned MPT, backed by Japanese mobile carrier KDDI and big trading company Sumitomo, improves its service to attract more customers. As time goes by, smartphone and internet connectivity will grow, offering media companies both more outreach potential and challenges for those dependant on old media models for creating income.
Alternative income options
Given the worldwide shift by consumers to online news, media companies have been coming to terms in recent years with the need to consider alternative income options and products. Newspapers from the New York Times to obscure journals have been experimenting with income and monetization ideas.  Not surprisingly, no silver bullet has been found, no 11th hour answer to provide a solid income stream, but not everybody is throwing up their hands in dismay.
Although the Myanmar media is still heavily print-based and is likely to remain so medium-term, a digital future beckons and with it the challenges that are confronting many Western media companies. It would be advisable for media companies in Myanmar to consider the opportunities and pitfalls in an evolving media landscape being played out on the international stage.
As Freepress.net succinctly put it in 2012, the crisis in journalism has its roots in a commercial media model that prioritises profit imperatives over other concerns. For decades in the past, many newspapers generated unmatched profits — well beyond most Fortune 500 companies. But as corporate shareholders demanded higher returns and consistent growth, many newspaper companies took on massive amounts of debt to buy other media properties. This fixation on the bottom line has adversely affected the quality of American news. In place of expensive investigative journalism and time-intensive beat reporting, newspaper executives have too often opted for cheap celebrity gossip or generic wire stories.
The New York Times is a prime example of a hallowed media institution – with big offices, costs and overheads – waking up to falling print sales and plummeting advertising. The Grey Lady, as it is known, launched digital subscriptions in 2011 and – surprising the naysayers – has been reporting some success mainly because of loyal readers willing to pay the relatively low cost of accessing their favourite newspaper on their smartphone. As the US-based Pew Research Center said in its annual State of the Media report in 2013, the drive to derive income from online subscriptions really picked up in 2012, not just for the New York Times but also for many of the 450 daily newspapers – of the 1,380 in the US – that chose this strategy.
A March 2014 assessment of US media company incomes by the Pew Research Center revealed no big surprises.
Advertising still accounted for most known news revenue—a little over two-thirds; audience revenue was the next biggest source of income, accounting for about a quarter of the total news income pie. The report said personal wealth, capital investment and philanthropy are all still growing, but are still a small slice of that pie; and other earned revenue streams – such as event management, marketing services and web consulting – could become a critical component to the broader, long-term picture.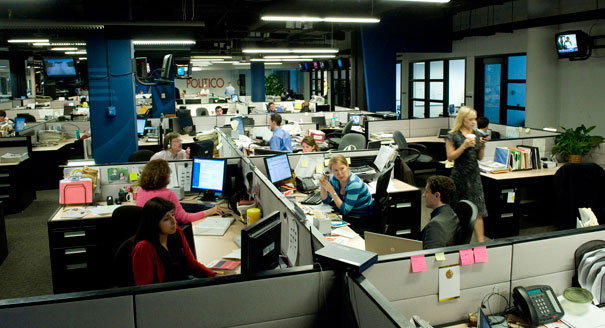 Reporters at work in Politico's offices. Photo: Politico
The promise and perils of paywalls
Audience revenue is an option for online products but one that is hard to leverage if consumers are used to obtaining their news for free or have a history with the news site of open access.
Media baron Rupert Murdoch is probably still gloating over his acquisition in 1981 of The Times because the venerable London daily – like its New York counterpart – appears to have a dedicated readership still willing to pay for the online version and still paying for the printed version, including the heavy Sunday edition. Prestigious and reliable media products may have a loyal readership base in a largely middle-to-upper income demographic that is willing to pay for their news – digital or print, say media analysts.
The same holds true for publications that focus heavily on business news, such as the Wall Street Journal and its Asian edition, the Financial Times and the Economist. Few self-respecting Western business people would deign to admit that they don't subscribe to this "essential reading."
Media studies show that such readership loyalty occasionally holds true for local papers, many of which retain revenue-earning classified advertisement sections in their digital and print versions. But for many other news media publications that have an online presence, installing a paywall for news that was previously provided free has proved tough if not disastrous for those who have tried.
Typically, these paywall news sites offer some free news or enticement, with premium stories and material behind the paywall.
For many media publications, this is tough to implement. Online news consumers are deluged with free news and trying to charge for access to news can be counter productive.
Niche offerings
That is unless you have something special to offer. Two examples, one French and one German, illustrate country-specific ways for media companies to encourage people to pay.
Former Le Monde editor-in-chief Edwy Plenel and a strong team of investigative reporters got off to good start in 2008 with Mediapart, an investigative French and English language online news service. It made its first profit, of €500,000 in 2011, with the help of 60,000 subscribers who pay the equivalent of about US$100 for their annual fee. Although Mediapart received €5 million in investor funding to launch, it now relies solely on subscribers for income. The website does not carry advertising. 
Mr Plenel's gamble was that a largely French audience was not getting enough good insight into political and social affairs in France and further afield. The website, www.mediapart.fr provides free news but the quality investigative pieces and a collaborative forum are behind the paywall. In 2011, it set up a French version of Wikileaks, called FrenchLeaks. Mediapart has exposed several major French political scandals.
A German foray into the paid online market has been recently made by Krautreporter, a humourously-named yet serious attempt to marshal a group of investigative reporters to provide the news on Germany and the world that matters for a largely young, busy, professional clientele. The site www.krautreporter.de was launched through crowdfunding in 2014 and appears to be getting on to its feet. The site charges €5 a month for members, or about $70 a year.
The key to these sites appears to be a careful analysis of the market to assess the missing insight or service that is not being effectively covered by mainstream media. It also helps that both countries have a large pool of consumers seemingly more interested in quality news coverage than, say, the American market, as indicated by studies and anecdotal information.
Non-profit options
Critics claim part of the problem lies in the traditional profit model for news. The nonprofit model has attracted significant attention for its potential to de-emphasise profit-making and to produce quality news, says Freepress.net. Advocates for nonprofit news suggest that 501(c)(3) newsrooms [named for the section of the US tax code that exempts these organisations from some federal taxes] could reorient around the idea of journalism as a public service. By taking the pressure off the bottom line, these nonprofit organisations may be able to invest more fully in news gathering.
While this idea has enjoyed renewed attention in the debate about the future of news, nonprofit news outlets have existed for quite some time, says Freepress.net. One of the most celebrated models is the Tampa Bay Times (formerly the St. Petersburg Times), which is for-profit newspaper owned and operated by the nonprofit Poynter Institute for Media Studies in St Petersburg, Florida. The Poynter Institute owns the Times Publishing Company, which in turn owns the Tampa Bay Times, Congressional Quarterly and several smaller publishing ventures. The Tampa Bay Times covers all of its own operating expenses, pays taxes on its profits, and even returns a dividend to the Poynter Institute.
Another prominent example is The Guardian in Britain, which is owned by the Scott Trust. Similar nonprofit models — or for-profit ventures owned by nonprofits — exist in various forms elsewhere, including the Christian Science Monitor. Other longstanding examples of nonprofit news organisations include Harper's Magazine, The Washington Monthly, Ms. magazine and Mother Jones.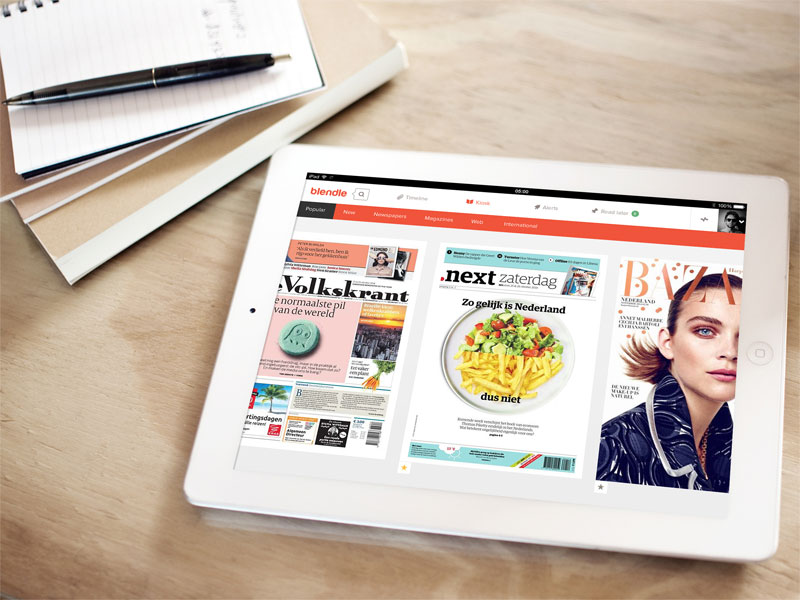 Blendle charges users for reading stories, offering a new monetization method for the news media. Photo: Blendle
New monetisation models
We must not forget Politico. When the politics-focussed online news site was founded in 2007 by journalism veteran Jim VandeHei, the concept was dismissed by many in the media industry with the flippant claim that "political news doesn't sell." Conventional wisdom had it that health, sport, lifestyle and celebrities was where the money was.
Ken Doctor, writing in January for the NeimanLab, named after the Nieman Journalism Lab at Harvard University, was upbeat on Politico's innovative approach to the new digital media world. Having built a business model targeting influential political players in the US, the company is in the process of testing how many times it can replicate with various media products. Mr Doctor says Politico has taken the targeted newsletter metaphor – gained from Mr VandeHei's time on a newsletter fresh out of college – and blown it up into the most successful digital news startups in the US. Of its 431 employees, 244 are journalists.
Politico is going global and local, wrote Mr Doctor, extending its influence and model to other publications in the US and as far away as Berlin and Warsaw and establishing a partnership with Germany media powerhouse, the Axel Springer company. "Politico has even named an executive vice president for expansion – a title I haven't seen anywhere elsewhere in the news business," Mr Doctor said.
"There's a big block of influential high-end readers who want to read high-end, nonpartisan political and policy content, and there's a good chunk who will pay a significant amount. If you deliver the goods, there's a market there, for ads and for subscriptions, and we're now plunging into events," Mr VandeHei told the NeimanLab.
Mr Doctor said Politico is running a three-headed revenue model, with the important part being Politico Pro, a subscription and membership service that provides quality stories and insight. An income breakdown shows that Politico Pro earns 50 percent of its income from advertising, 40 percent from subscriptions and eight percent from events.
In 2011, Politico rolled out three Pro products, in health, technology and energy, and they have eventually been expanded to 14. The Pro products are aimed at insiders: people in the topical fields who want to know the more important details immediately, with as much context for potential decision-making as possible. Subscription pricing was based on a trusted model used in B2B marketplace information and intelligence. Politico sees a 95-percent renewal rate for its Pro subscription products that could bring in 50 percent of revenue.
Politico is rolling out its model throughout the United States and is spreading to Europe. Politico Europe is poised to launch in the second quarter of 2015 with bureaux in Brussels, Paris and Berlin. As VandeHei says, the Politico Doctrine uses "overwhelming force," namely better and larger numbers of reporters to "dominate an area."
NeimanLab recognises that there is criticism of Politco, including that it devotes too much attention to the minutiae of Washington politics. "Others disparage it for covering the horse race of politics better than the substance of governing. Some peg it to the left; others to the right. Whatever the truths of these observations, in its sheer breadth, the new Politico now emerges to do more of more kinds of things."
Mr Doctor said Politico's rise has been one of innovation, from the newsletter model to its Pro Model, but nothing is actually new.
What does appear to be new, however, is the foray of Netherlands-based Blendle. Medium.com reports that the online portal is a small start-up that is redefining how people pay for journalism. The site enables users to access all their newspapers and magazines but pay only for what they read. Blendle has more than 220,000 users who pay between €0.15 and €0.30 to read a story, with a money-back guarantee if they don't like the story. Deposit money in an online wallet and a single click will deliver the story and debit your wallet.
A Blendle promotion says the service is "great for discovering fantastic journalism. Users can see what articles their friends or interesting curators (celebrities, journalists, politicians, radio DJ's) have shared from the paid sections of today's newspapers and magazines, and which articles are trending on the site."
As an encouragement for journalists long lamenting the drop in investigative and long-form journalism, "articles that seem to sell very well on the platform are the kinds of in depth journalism you often see in newspapers and magazines: longform, analysis and commentary."
Blendle's users are young, very young for a site that focusses on quality journalism, with 60 percent of users aged between 20 and 35. The 20 to 25 age group is the biggest group on the site. Blendle is only available in the Netherlands but is planning to expand to other countries, partly because of link-ups with the New York Times and Germany's Axel Springer.
New investment trends
Mention of investors points to new developments on the global media stage. Amid a sluggish world economy, the news business has seen cutbacks and layoffs. Yet new ventures and investors continue to surprise.
As the Pew Research Center reports, US tech companies started to invest in the media industry in 2013. New investment players have been looking to the media sector for interesting opportunities.
Much like the creative financing deals in post-recession commercial real estate, the financial support for journalism has become more complex and more varied. In 2013, the industry saw the viral content website BuzzFeed's investment in original investigative and foreign reporting, Amazon founder Jeff Bezos' purchase of The Washington Post with the promise of "runway" money to allow the newspaper to grow, Vox Media's capital investment in Ezra Klein's explanatory journalism project, and eBay founder Pierre Omidyar's projected $250 million investment in the creation of First Look Media, the center reported. [The First Look Media deal has gone ahead since the Pew Research Center report was written].
It's important to note that much of this new investment is from people and organisations with digital expertise. They understand technology innately and succeeded there first, before moving into news. Much of it also comes from deep pockets that can potentially allow for some failure and loss during experimentation, the center said.
Having digital-savvy owners and investors may help to provide a viable business or support model for products that live and breathe on the internet.  At least that is the idea in theory.
Squinting at the crystal ball
These are early days for the news media trying to find its way in an exciting, rapidly-evolving digital era. In the "world of the free" – news, information, music, videos, movies, software and more – valuable products or services will be needed that encourage consumers to put their hand in their pocket - or more precisely, click an online payment option.
Given the high cost of quality journalism and the tendency of the general public to undervalue it, the transition to a viable, healthy news media model will involve many challenges. But as the examples of Politico, the New York Times and Blendle demonstrate, innovative solutions are being rolled out.
For the journalists and other media industry workers worried about their future, that's good news.
---
The story was first published in Mizzima Weekly, Issue 13, March 26, 2105.
Mizzima Weekly is available in print in Yangon through Innwa Bookstore and through online subscription at www.mzineplus.com