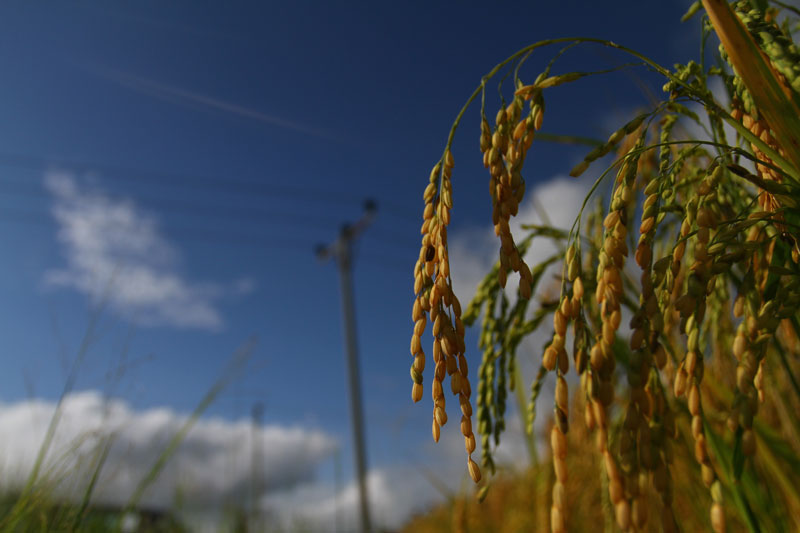 The Russian ambassador to Myanmar discussed Russia's economic interests in Myanmar with a focus on agriculture, energy, mining and education on May 12.
Partly due to international sanctions imposed on Russia - due to involvement in the Ukraine and the annexation of Crimea – the country now looks to increase consumption of rice and fish products from Myanmar.
Most fish exported to Russia is done so indirectly because of hygiene concerns, but that is set to change in the future.
"There isn't proper certification yet because of sanitation rules, and special import controls wouldn't allow the products into Russia," said Vasily Pospelov, Russian Ambassador to Myanmar.
Western sanctions on Russia have allowed for developing nations such as countries in Latin America to fill the gap and supply Russia with its open demands.
Russia currently sources most rice from outside of Myanmar but looks to increase its imports from the agricultural sector. At the moment most of Russia's rice comes from Vietnam and not Myanmar due to competition.
Russia is planning to invest in Myanmar's electricity generation sector aiming to help the growing country increase its energy supply from 4.5GW to 20,000GW.
The ambassador said that nuclear energy, although economical in the long term, will not be the focus as the scale of development is slow.
"The cycle is a long process that could take from 10-12 years, first it needs to be understood that the energy will be used for peaceful uses like medicine and industry before developing electrical power," said Pospelov.
The focus is to be on gas and hydropower. Russia's Bashneft won rights to develop an offshore block in Myanmar waters in 2013 partnering with local company Sun Apex Holding Limited which holds 10 percent of the rights.
The companies are planning to invest USD$38.3 million in a threeyear exploration block that is 841 square kilometers.
Russia is interested in mining the rare metal antimony. There are small deposits of antimony around the world with some deposits found near Mandalay. Antimony is used in the technology sector as an agent to help remove microscopic bubbles from screens and also used in batteries.
Pospelov noted that economic ties between the two countries aren't great but there is a move to strengthen the bond. Russia is continuing to offer education scholarships for Myanmar students noting that: "A few thousand citizens have graduated from Russian institutions of higher learning. We want to expand this exchange and I would like to invite Myanmar students to continue studying in Russian universities."
During the 1950s and 60s the Soviet Union invested in projects in Myanmar such as the Sao San Tun Hospital in Taungyi, the Yangon Technological University and the Inya Lake Hotel which was built by Soviet engineers as a token of friendship.
Last year, a Russian-Myanmar Intergovernmental Commission was established with Dr Kan Zo, Minister for National Planning and Economic Development of Myanmar and Mr A Ulykaev, Minister of Economic Development of the Russian Federation. It is now working on improving economic ties between the two countries.
When asked about Myanmar's peace process Pospelov said: "Russia does not get involved in Myanmar's internal affairs but hopes for the peace process to be resolved as soon as possible. If asked, Russia would assist Myanmar with election monitoring and advice on federalisation."
---
This Article first appeared in the May 21, 2015 edition of Mizzima Weekly.
Mizzima Weekly is available in print in Yangon through Innwa Bookstore and through online subscription at www.mzineplus.com