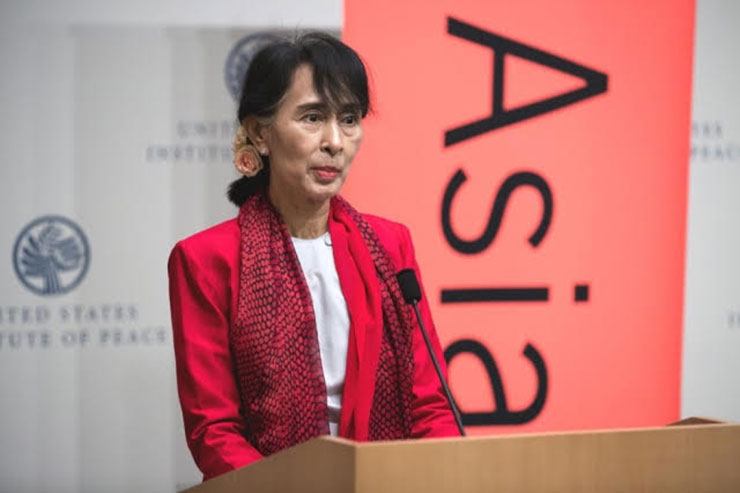 Aung San Suu Kyi will deliver an address on Myanmar's development and future at the Asia Society Policy Institute in New York on September 21, according to an Asia Society press release September 17.
The address to the society will take place on the sidelines of the 71st session of the United Nations General Assembly.
Since 2009, the Asia Society Policy Institute has sought to strengthen relations between Myanmar and other countries and to support Myanmar's transition to democracy. In September 2012, Asia Society and the U.S. Institute of Peace co-hosted Daw Aung San Suu Kyi in Washington, D.C., her first public remarks during that landmark to the United States.
Suu Kyi's address will be livestreamed on AsiaSociety.org/Live at 5:30pm New York time/ will stream live on 5:30 pm New York time / 4:00 am Yangon time on September 22.