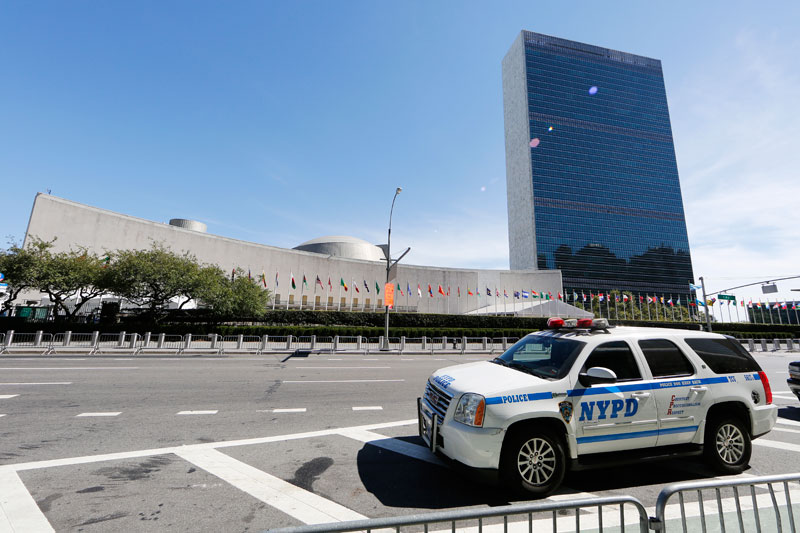 The United Nations, the EU and the Norwegian Refugee Council are calling on the Myanmar government for action on humanitarian grounds to help ease the crisis in Rakhine State.
The lack of humanitarian access granted by Myanmar's government to Rakhine state, where more than half a million Rohingya Muslims have fled violence, is "unacceptable", the UN said Friday.
"The access we have in northern Rakhine state is unacceptable", the head of the United Nations humanitarian office, Mark Lowcock, told reporters in Geneva. 
A small UN team visited the crisis-wracked region in majority Buddhist Myanmar in recent days and described witnessing "unimaginable" suffering.
EU President Donald Tusk urged Myanmar to adhere to its international rights obligations and allow Rohingya refugees to return after weeks of violence that have forced more than half a million to flee to Bangladesh.
Tusk said Myanmar must give aid workers access to the troubled state of Rakhine, where the Rohingya ethnic minority say the military are burning their villages in a campaign of retribution for attacks on police posts.
He made the comments after talks with Indian leaders in New Delhi, which he said was first in line to respond to the refugee crisis as a neighbouring country.
"The EU continues to assume its responsibilities by receiving people in need of protection and by assisting host countries close to the conflict zones," said Tusk after the talks.
"We addressed the situation in Myanmar and the Rohingya refugee crisis. We want to see de-escalation of tension and the full adherence to international human rights obligations as well as full humanitarian access so the aid can reach those in need."
The UN says more than half a million Rohingya have fled to Bangladesh since an upsurge in violence in Rakhine at the end of August.
Myanmar has tightly controlled aid workers' access to the state since attacks in August by Rohingya militants which sparked a massive army crackdown.
Meanwhile, the Norwegian Refugee Council added its voice to the call. Lack of permission from Myanmar's authorities for humanitarian organisations in Northern Rakhine State to do their work has left vulnerable civilians stranded without necessary support, the NRC says.
"The Norwegian Refugee Council is standing by, waiting for the authorities to allow us to move into areas where we fear many people may be stranded without clean water, food, or shelter," said Jan Egeland, Secretary General of the Norwegian Refugee Council (NRC). "We have supplies, we have staff, we have transport. The only thing standing between us and the people who need help is permission to go."
In a press release dated October 6, he calls on Myanmar's authorities to take immediate action on their promise to allow humanitarians access to people in need of aid in north of Rakhine State, where six weeks of violence has ravaged hundreds of villages and driven more than half a million people from their homes. And where next to no aid is getting through.
The Norwegian Refugee Council is currently one of few international organisations with a presence in Northern Rakhine, but has still not received the necessary permissions from the authorities to assess the humanitarian needs and provide emergency support.
"With the large number of people fleeing, and the devastating stories they share, the international community must be allowed to help those people who are left behind, and who might be too weak to flee. Humanitarians must have access to help these people without one more minute of delay," said Egeland.
He asked the international community to take stronger action in support of humanitarian access: "All countries should immediately make this issue their number one priority in their relations with Myanmar. Lives are literally at stake."
Reporting by Mizzima and AFP