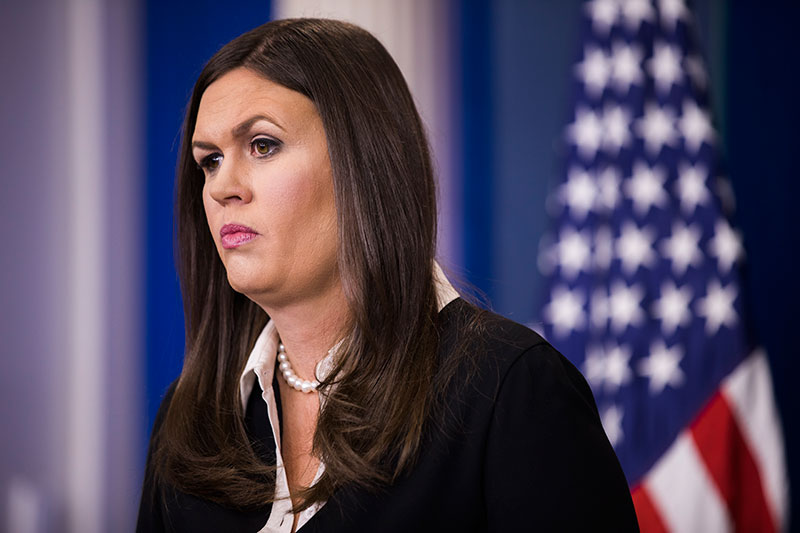 The White House condemned Monday an upsurge in violence in Myanmar that has sent 300,000 Rohingya Muslims fleeing to neighboring Bangladesh, saying it was concerned by violence on both sides.
"The United States is deeply troubled by the ongoing crisis in Burma," said Press Secretary Sarah Huckabee Sanders, condemning attacks on Burmese military positions and subsequent convulsion of deadly ethnic tinged violence.
"At least 300,000 people have fled their homes in the wake of attacks on (a) Burmese security post on August 25," Sanders said.
We "reiterate our condemnation of those attacks and ensuing violence," she added, without pointing the finger of blame at any specific groups.
The initial attacks have been blamed on the Arakan Rohingya Salvation Army, a terrorist group, while Burmese security forces are being held responsible for a backlash that may have killed more than 1,000, mostly Rohingya.
The Rohingya, a stateless Muslim minority, have faced decades of persecution in Myanmar, where they are regarded as illegal immigrants.
The Trump White House had been facing questions about its silence in the face of a crisis that a UN envoy has called a "textbook example of ethnic cleansing".
© AFP