Myanmar: a new game changer in ASEAN-China ties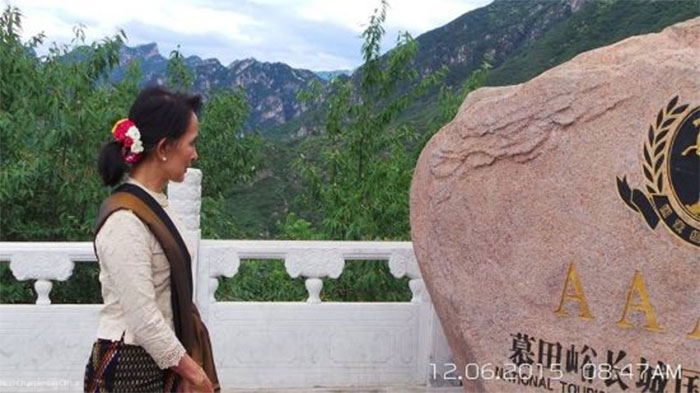 For State Councillor and Foreign Minister Aung San Suu Kyi, the upcoming visit to China (17-19 August) will be the most significant foreign trip ever for her country since the National league of Democracy took power last November. For the first time in sixty years since the U Nu government, Myanmar is now engaging with China as a democratic country.
Both countries understand well the importance of swift normalisation of bilateral ties, which have been marred by a series of issues related to infrastructure projects and the cross-border split over conflicts from ethnic armed conflict.
Her first visit to China last June as an opposition leader was considered a familiarisation tour of its powerful western neighbour. As the guest of the Chinese Communist Party, she met with several top leaders including President Xi Jinping. Least we forgot, Myanmar, then Burma, was the first non-communist state to recognise their government in 1949. This time around, she stops over in China as the State Councillor. To show respect and gratitude, she will be accorded the same status as the head of government by the host.
As the National League of Democracy passed its hundredth day benchmark, public dissatisfaction over the government's implementation and managing of promises especially in lieu of economic reforms and job creation have increased. The ongoing peace process, which is being branded as the 21th Century Panglong Conference, has now entered into a crucial period. Fortunately, the government's diplomatic performance has received applause from within the regional community.  
Suu Kyi, as foreign minister, has displayed her diplomatic pragmatism during visits to Laos and Thailand as well as during several ASEAN meetings. In Thailand and Laos, her humility and demeanours have enabled her to blend in with her ASEAN colleagues. But she still maintains her moral high ground as one of the world's most famous democratic icons highlighting the grouping's necessity to address issues related to the rule of law, human rights and democracy without fear.
Furthermore, Nay Pyi Taw's comprehensive statement on the award of Permanent Court of Arbitration showed Myanmar's independent stand while adhering to overall principles endorsed by ASEAN. The statement was her idea.
With a long history of non-alignment foreign policy, Myanmar will seek ways to deepen ties with China in ways that would increase security as well as investment and bilateral trade. After decades of the influx of Chinese investment which has already taken high tolls on the environment and relocation of various communities, Nay Pyi Taw has to check its own approaches. Over the past five years, their mutual trust has hit an all-time low due to stumbling blocks related to China's infrastructure and mineral projects. The halt of the 3.6 billion Myitsone dam in Kachin State in November 2011 by her predecessor, Thein Sein, continues to haunt her government. During the upcoming trip, Suu Kyi needs to provide a clear signal to Beijing on the future status of the dam construction. Other mineral projects such as the Letpadaung copper mine are still fresh in the minds of both countries' public and policy makers. These issues need to be cleared-up before any meaningful dialogue could jump start.
Before the dramatic transformation five years ago, Myanmar heavily depended on China's financial and military aid including other humanitarian assistance. After the promulgation of the constitution in 2011, Myanmar shifted its foreign policy and began to distance itself gradually from China and moved closer to the West, in particular, the US and Europe. At the time, the objective was aimed at ending economic isolation to pave way for domestic and market reforms bringing in foreign investment and an improved economy.
With 2204 kilometres of a common frontier, peace and stability are at the top of her agenda in Beijing, particularly cross-border issues. While relations between Nay Pyi Taw and Beijing are cordial and predictable, interactions at the provincial level prove more difficult. It is an open secret that the provincial authorities could take initiatives, be it on economic and non-economic issues, without the knowledge of the central government. That helps explain why the NLD government is putting a lot of attention on Yunnan province, which is Myanmar's largest trading partner.
Last March, Myanmar's air force mistakenly bombed a sugar-field inside China killing four and injuring score of villagers during the fighting with the Chinese Kokang rebel groups. Military ties between the two countries went into a spiral and only improved after an apology from Nay Pyi Taw.   
Finally, as the region's new game changer, her China visit will be closely watched by Asean and the international community. Stable and peaceful China-Myanmar relations would enhance the overall Asean-China friendship. Beijing understands the important role that Myanmar is playing as a non-claimant state in the South China Sea. During Nay Pyi Taw's chair in 2014, four statements on the situation of South China Sea were issued under its watch, the largest number ever.
Suu Kyi's successful visit to Thailand in July has deepened bilateral ties which brought immediate benefits to millions of Myanmar's migrant workers inside the country along with a secure border of more than 2,400 kilometres. Armed ethnic groups straddling the Thai-Myanmar border have signed the nationwide cease-fire with Nay Pyi Taw. Those that did not join have refrained from fighting.
Obviously, at least in foreign policy, Suu Kyi has already become a key player in ASEAN. It remains to be seen how her newfound confidence and acceptance will be played out in the future scheme of things in ASEAN.
Kavi Chongkittavorn is a senior fellow at the Institute of Security and International Studies, Chulalongkorn University.