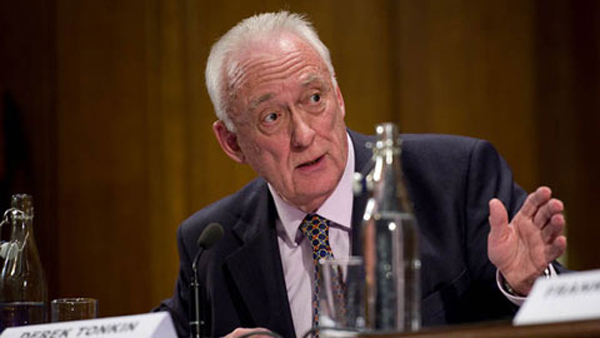 The nomination today by the Lower House (Pyithu Hluttaw) of the 69-year-old U Htin Kyaw as one of three presidential candidates almost certainly means that, barring some twist of fate, he will be Myanmar's next President.
Many have assumed that he will be some kind of puppet, a proxy for Daw Aung San Suu Kyi, who has made it clear that she will call the shots. Comparisons are made with proxy leaderships in Thailand and India where Yingluck Shinawatra and Manmohan Singh stood in for Thaksin Shinawatra and Sonia Gandhi. But in both cases the proxy was as Head of Government, not as Head of State.
So how might the new administration in Myanmar develop? One possibility is to recast the role of the Executive so that Suu Kyi is appointed Prime Minister and the President adopts a mainly non-executive role while still taking "precedence over all other persons throughout the Republic" (Article 58 of the Constitution).
There is no provision in the Constitution for the appointment of a Prime Minister, but there is nothing in the Constitution either which prevents this. As Prime Minister, she could represent Myanmar internationally as Head of Government, where the choice is open to either Heads of State or Heads of Government. There can clearly be no question of her sitting jointly with the President at e.g. ASEAN Summit Meetings.
There is no need for Suu Kyi to take the position of Foreign Minister simply in order to have a seat on the National Defence and Security Council (NDSC). The NDSC acts in any case as a coordinating body primarily on matters of defence and security, as its name implies. The NDSC exists to "discharge the duties assigned by the Constitution or any law" (Article 201). The NDSC is thus in essence an advisory body. It does not make laws, nor issue instructions. Little is known about its methods of operation during the first term of parliament 2011-2016. It has issued no press releases about its decisions or even activities. There is no reason why it cannot continue as an advisory Council and invite Suu Kyi to attend meetings.
For all this to work, though, within the parameters of the existing Constitution will require the consent and indeed active engagement of the Commander-in-Chief Min Aung Hlaing. His personal relationship with Suu Kyi is not hostile, it might even be described as amicable. Both have it in their power to make any modus vivendi impossible, so it is in the interests of both to come to a working arrangement which will not make Myanmar the butt of disparaging external criticism.
There will no doubt be commentaries on the lines that Myanmar is heading for political chaos, but there is no reason why this should be the case. I have no doubt that the main protagonists have worked through the permutations already. It is in their gift to make things work. The election results, though a surprise to the military, are still within their zone of comfort. There is no reason for them to intervene. The NLD seem determined to offer them no excuse to do so.
(Derek Tonkin is a former British Ambassador to Thailand and Vietnam)