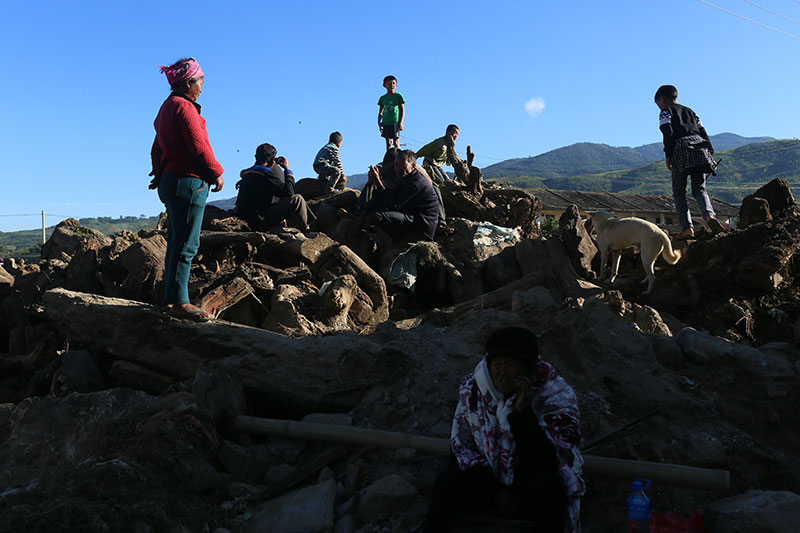 China has tightened control along its border with Myanmar and is prepared to respond to emergencies, the Chinese defense ministry spokesman said.
The Chinese military has shown great concern over the northern Myanmar conflict and has urged Myanmar to take effective measures to protect Chinese people, Yang Yujun told a monthly briefing Wednesday.
Yang noted that the Chinese military has been cooperating with local governments on resettling Myanmar residents fleeing to China and on maintaining order along the China-Myanmar border. 
Meantime, Chinese Foreign Minister Wang Yi met Tin Myo Win, chairman of the Myanmar peace commission, in Beijing on Tuesday, calling for a cease-fire.
Wang said that China is willing to play a constructive role in accordance with Myanmar's wishes and on the principle of not interference in Myanmar's internal affairs, according to a report on the official website of China's Ministry of Foreign Affairs. 
"Both sides should use the high-level China-Myanmar diplomatic and military mechanism to jointly maintain border peace and stability," Wang said. 
Tin Myo Win said Myanmar has attached great importance to China's concerns and hopes China continues to provide support.
Fighting between armed ethnic groups and Myanmar government troops, which began on November 20, continued on Sunday, Colonel Mong Aik Kyaw, a spokesperson for the ethnic armed groups, was quoted by the Myanmar Times as saying on Monday.  
About 800 members of four ethnic military groups in Shan State launched coordinated attacks on government posts and the Muse border trade zone, the Xinhua News Agency reported.
Courtesy Global Times