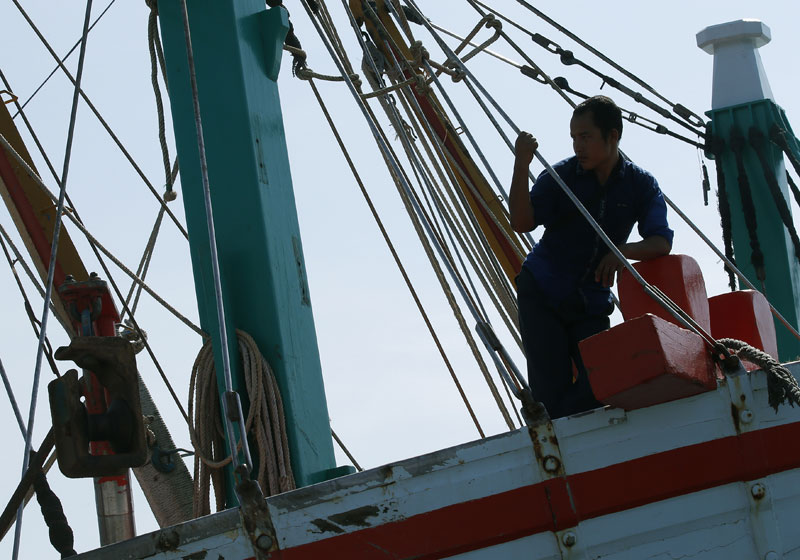 CP Foods condemns, in the strongest possible terms, all aspects of human trafficking and slavery, and we take this opportunity to reassert our strong commitment to human rights and a sustainable supply chain the company said in a statement on 24 August.
The statement continues ''In light of a recent lawsuit filed in California and the resulting media coverage, CP Foods would like to provide further details on the actions we have been taking to ensure traceability and humane and sustainable practices throughout our shrimp supply chain.
We believe that the lawsuit against CP Foods is entirely without merit, and we have taken significant measures to ensure that the practices that it describes are not a part of our business. 
We also want to make clear the systems we have in place to ensure our current and continued compliance with international standards and the strength of our resolve to eradicate any such practices from the Thai fishing industry.  We only have contact with the Thai fishing industry in a few small areas, as we do not own or operate any fishmeal plants or fishing vessels. 
The allegations relate to fishmeal – a small and diminishing ingredient of the feedstock that we feed to the shrimp at our shrimp farms.  We are committed to and have implemented steps to allow us trace the origin of the fishmeal that we buy back to individual fishing vessels.  Currently, fishmeal makes up around 10 percent of our shrimp farm feedstock, and our goal is to reduce it to 5 percent over the next 5 years.
It is important to note that fishmeal is entirely made from material that would otherwise go to waste. The by-product (trimmings from the preparation of large fish for human consumption) fishmeal currently used by CP Foods to produce shrimp feed is certified IFFO RS CoC, the recognized international benchmark for the sustainable usage of fishmeal. And the by-catch (uneconomic fish caught by fishermen alongside their intended catch) portion of our fishmeal usage is subject to a traceability system that extends back to the fishmeal plants and original fishing vessels. We have also vastly reduced the number of suppliers to help ensure full visibility and traceability on sustainability and social issues. This traceability system will soon undergo an audit by a highly reputable international third-party audit firm.
Shrimp farming is an important source of sustainable seafood for a growing world population.  As a founding member of the Shrimp Sustainable Supply Chain Task Force, alongside international customers, Thai seafood industry peers and international Non-Governmental Organizations, CP Foods is committed to driving further improvements at every stage of the Thai shrimp supply chain. Our actions demonstrate our commitment to ensuring that our supply chain is free from environmental and labour issues, and reflect our fundamental commitment to human rights.''