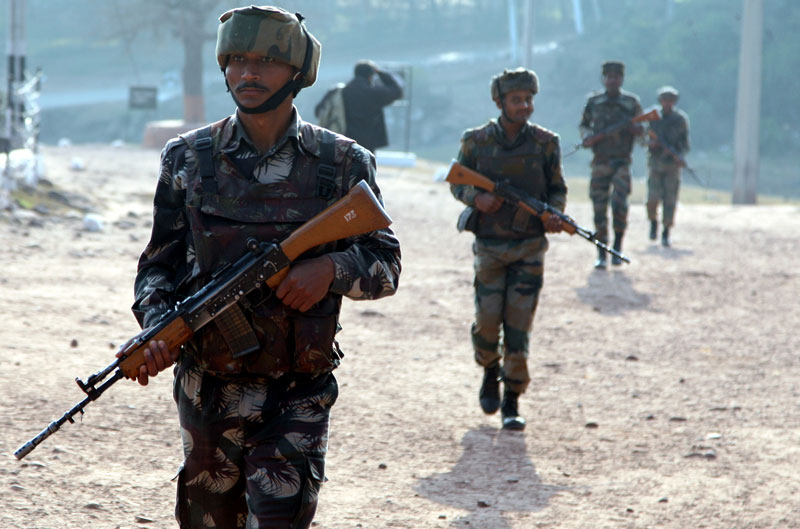 Indian security forces on Friday killed at least six suspected armed separatist rebels in the country's insurgency-hit northeastern state of Nagaland, police said.
Police said Indian armed forces killed the rebels from one faction of the National Socialist Council (NSCN) of Nagaland in Tuensang district, close to the Myanmar border. 
"This encounter happened in Tuensang district of the state and six militants have been killed," G. Akheta Sema, Nagaland's additional director general of police told AFP on phone.  
Initial reports also showed a civilian casualty and injuries to a several people including a security personnel, Sema said. He added that it was not yet clear whether the civilian casualty was fatal. 
Earlier this month, Prime Minister Narendra Modi announced a peace accord with the Isak-Muivah faction -- the largest faction of the NSCN -- effectively ending the country's oldest insurgency in the under-developed state of Nagaland that shares its border with Myanmar. 
But the Khaplang faction, involved in Friday's encounter, has opposed any truce with the Indian government.
Indian intelligence officials say several militant groups including the NSCN-K, operating in India's northeast, have their training camps in northern Myanmar's thick jungles.
In June, India's main investigation agency captured NSCN-Khaplang's leader more than three weeks after heavily armed rebels ambushed a military convoy, killing 20 soldiers. 
It was one of the most deadly attacks in the restive region in recent times and led to a rare cross-border operation against the rebels in coordination with the Myanmar government, according to local Indian media.
But Myanmar later denied the reports, saying it would not tolerate rebels using its soil to attack neighbours. 
The NSCN and its other faction groups have been pressing for an independent tribal homeland for more than six decades.
More than 50,000 people have lost their lives to insurgency in the northeast since India's independence from Britain in 1947. 
© AFP