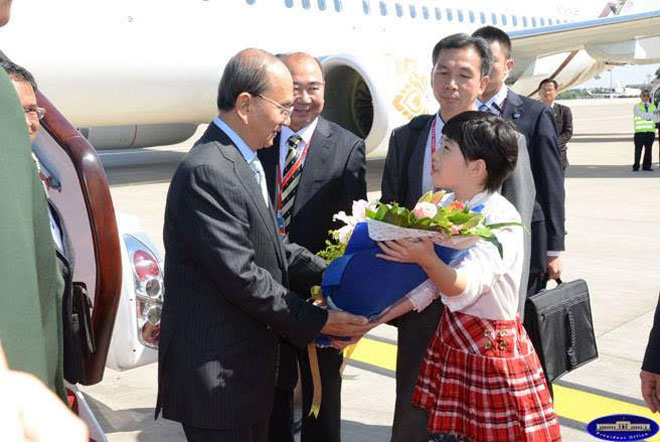 A huge ceremony in Beijing to mark the 70th anniversary of the end of World War II began Thursday with a 70-gun salute.
President Xi Jinping in his opening speech paid tribute to "the Chinese people who unwaveringly fought hard and defeated aggression" from Japan.
He also announced he would cut 300,000 personnel from the People's Liberation Army, but did not give a timeframe.
Some 12,000 troops and 200 aircraft, as well as tanks and missiles, are on display in Tiananmen Square in Beijing.
Mr Xi, who is also commander of the armed forces, is centre stage at the proceedings along with more than 30 foreign government officials and heads of state including President Thein Sein.
(Additional reporting BBC)