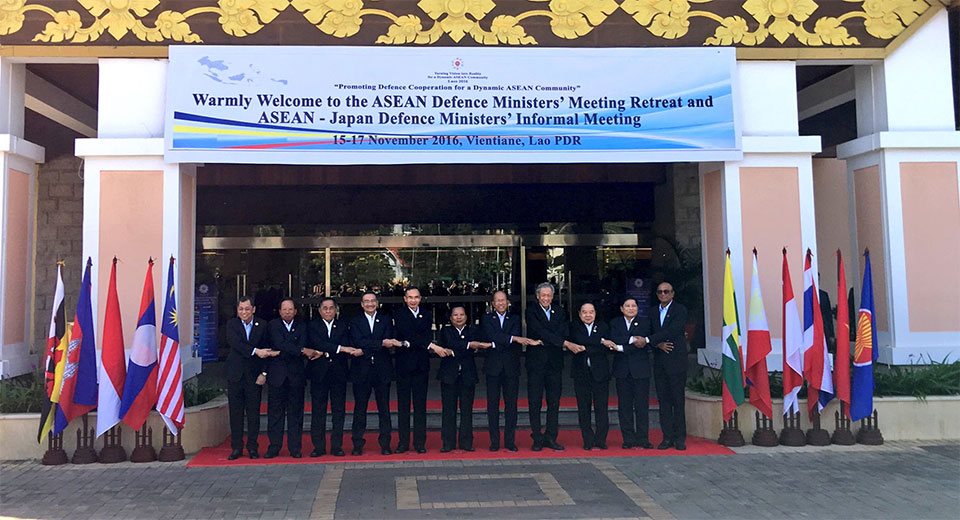 Security threats and challenges were on the agenda as ministers of defence of 10 South-East Asian countries met in the capital of Laos Wednesday. 
"Our region is still faced by both traditional and non-traditional security threats and challenges, which no single country can handle alone, meeting chair, Lao Minister of National Defence Lt. Gen. Chansomone Chanyalath said in his opening remarks of ASEAN Defence Ministers Meeting (ADMM) Retreat. 
"In general, regional and international environments continue to undergo complex and rapid changes, ASEAN and the international communities continue to be concerned about challenges and developments across regions of the world, Lt. Gen. Chansomone said. 
"Terrorism and extremism are posing threats to regional and global peace and stability as demonstrated by the brutal attacks in many parts of the world including in our region," he said. 
"Natural disasters and climate change also continue to pose threats and challenges to regional security since they adversely impact people's livelihoods as well as the national, regional and international socio-economic development," the Lao defence minister said. 
The ASEAN Defence Ministers Meeting Retreat is one of the multilateral meetings being held in Laos as per its 2016 chairmanship of the 10-member grouping. 
The ADMM is the highest ASEAN defence and security cooperative mechanism.
Courtesy Global Times