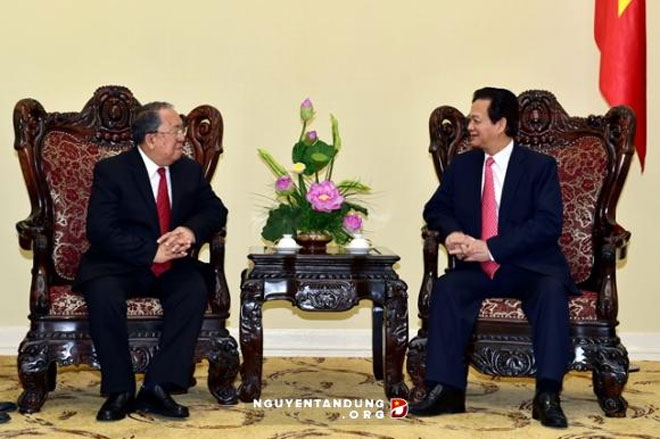 Vietnam's Prime Minister Nguyen Tan Dung applauded co-operation between the central banks of Viet Nam and Myanmar, which he said has contributed to developing the countries' relations Viet Nam News reported on 7 August.
Prime Minister Nguyen Tan Dung commented on the monetary relations at a reception for Governor of the Central Bank of Myanmar Kyaw Kyaw Maung yesterday during his working visit to Viet Nam.
He highlighted recent developments in bilateral collaboration, especially in economics, trade and investment. Viet Nam is the eighth largest investor in Myanmar and trade has increased, the leader said.
The Vietnamese Government has worked to create incentives for Vietnamese businesses to operate in Myanmar, Dung affirmed.
The Myanmar central bank governor said Myanmar had made considerable efforts to promoting multi-faceted co-operation with Viet Nam, and that the affiliation between the central banks was a cornerstone of these efforts.
Myanmar would co-ordinate closely with Viet Nam to address emerging economic issues, he said.