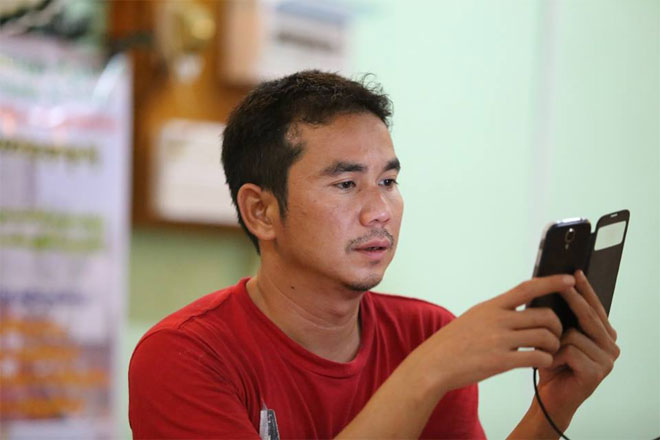 A freelance photojournalist has been arrested in Myanmar for uploading a satirical post on Facebook mocking the military, relatives said on February 28.
Ko Aung Nay Myo, 37, was taken from his house in Monywa town in central Sagaing region on February 27 morning.
"First they came to search for drugs at his photo studio. When they couldn't find any drugs, they took ... his belongings including his diary, laptop, memory sticks and CCTV equipment," a family member, who asked not to be named, told AFP.
Ko Aung Nay Myo was later taken to Monywa prison and charged under an emergency provision that forbids "traducing" the government or military and carries a sentence of up to seven years in jail.
"We cannot get bail for him under this emergency provision act. His mother was able to meet him yesterday evening at the prison. We are now trying to get a lawyer for him," the relative said.
A Special Branch police complaint letter seen by AFP accuses the photographer and an unspecified group of trying to destroy the reputation of the government.
The complaint centres around a Photoshopped flyer for a film about a fierce battle fought in the early 1970s between Myanmar's military and rebels in eastern Shan state.
The faces of the actors had been replaced by key government and military officials including current Army Chief Min Aung Hlaing, parliament speaker Thura U Shwe Mann, information minister U Ye Htut and the hardline nationalist Buddhist monk U Wirathu.
Former junta leader Than Shwe and current president U Then Sein also had writing credits on the mocked-up poster. As well, the name of the film was tweaked to create a sexual pun. The result was posted on Facebook.
Myanmar army units are currently engaged in fierce fighting with predominantly ethnic Kokang rebels in the north of the country. The clashes have killed about 130 people in the past fortnight and sent tens of thousands fleeing.
The fighting is taking place in the same region that the movie poster references.
The military-dominated last week declared a state of emergency in Kokang in response to the conflict, which began on Feb 9 and has also sparked alarm in neighbouring China where many refugees have fled.
© AFP