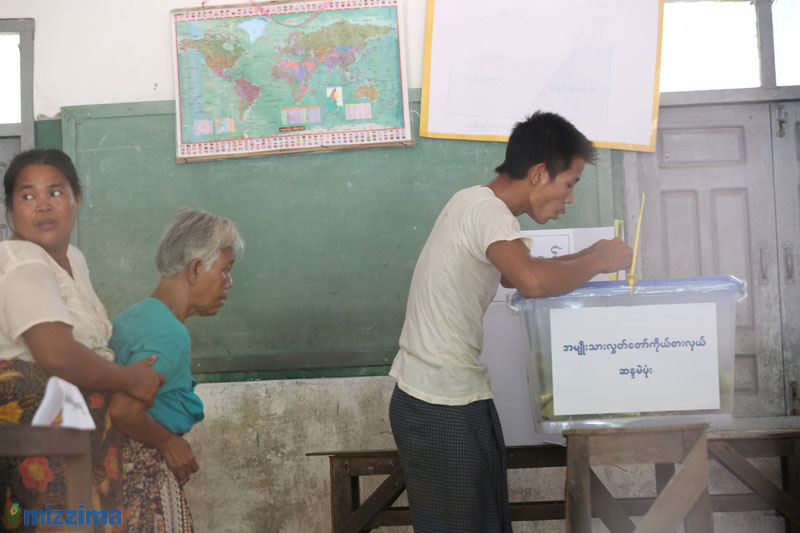 According to preliminary election commission reports, of the nine townships in eastern Shan State, the USDP won all the seats in six townships while the NLD party won seats in three townships.
The Shan parties that contested the election included the Shan Nationalities Democratic Party (SNDP), the Shan Nationalities League for Democracy (SNLD), and the newly formed Eastern Shan State Development Democratic Party (ESSDDP).
With votes split between the three groups, none was able to secure enough votes to beat the NLD or the USDP in the eastern region.
Sai Tong Jing, an SNDP candidate who competed for an Upper House (Amyotha Hluttaw) seat in Kengtung Township, told SHAN that the reason for the loss was division along party lines.
He said: "Firstly, the SNLD didn't cooperate with us but criticized our party. Secondly, Shan people in eastern Shan State lack experience in politics; therefore, it creates problems when we are divided into many groups."
The SNDP, also known as the "White Tiger Party," contested 207 seats in 68 townships in Shan State, Kachin State and Kayah State as well as in Mandalay and Sagaing Divisions, however, it only won a single State Assembly seat in Mong Pan Township.
The six-year-old SNDP once held a combined 57 seats following the 2010 election and the 2012 by-election.
Both representatives of SNDP and SNLD questioned whether November's election in eastern Shan State could be classified as "free and fair."
The SNLD competed for 156 seats in Shan State. The party vice chairman Sai Tun Aung said: "It was not a free and fair election because many people who had tokens—the registration tickets—were not allowed to cast their votes."
Sai Tong Jing of the SNDP said that the election process was controlled by government authorities, and described the polling as unfair.
He said: "People didn't know whether their names were on the voting list until the day before the election, therefore it was impossible for us to send out information to people."
But, Sai Hong Kham, the ESSDDP chairman who also competed for a Lower House (Pyithu Hluttaw) seat in Kengtung Township, attributed his party's loss to a lack of voter awareness.
He said: "Our party is new, therefore not many people know about it."
He added that they would not dismantle the party, but will keep "working for the people."
There are a total of 177 seats in Shan State.
Of those, 55 are in the Lower House (Pyithu Hluttaw), 15 of those are in the ethnic Wa, Pa-O, Palaung, Danu and Kokang self-administered region/zones.
There are 12 seats for the Upper House (Amyotha Hluttaw), five of which represent the five self-administered zones.
There are also 110 seats for the Shan State Parliament. Four of those are for Wa controlled townships and another seven are for representatives of non-Shan ethnic minorities.
Courtesy of BNI