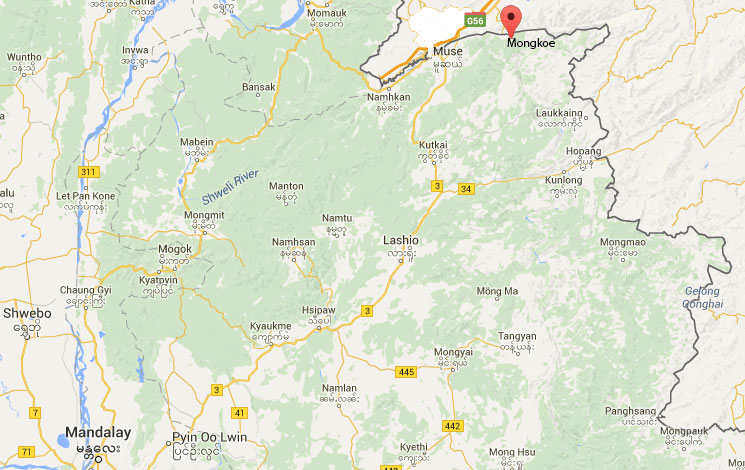 Family members sent a pardon petition to President Htin Kyaw on May 7 for two leaders of the Mongkoe Defence Army (MDA), based in Shan State Special Region (1), who are serving life sentences.
Former MDA Economic Department chief Maran Tan Gun said that they had received an acknowledgment of their pardon petition dated May 7 from a close aide of State Counsellor Aung San Suu Kyi by phone.
"They have already served 15-16 years so we asked for their release. We also sent a similar petition to President Thein Sein when he was in power but they have not been released. So we sent our pardon petition again it is the same as the petition we sent in 2014. This time our petition letter was signed by MDA leader Mung Aung," he told Mizzima.
MDA leader Maran Gun who is serving his life sentence in Oh Bo prison in Mandalay is 73 years old and he is suffering from a stroke and hypertension and has to take treatment for his illness. Another MDA prisonerZau La was recently transferred to Myingyan prison in Mandalay Region from Khamti prison in Sagaing Region.
Maran Tan Gun said, "We interviewed him (Maran Gun) last week. His health is not good and he is frequently admitted to the prison hospital. So we called for his release by sending a petition to let him stay with his family in his last days."
MDA has reportedly sent similar petitions to the military regime and President Thein Sein in 2008, 2011, 2013 and 2014.
The then military regime recognized the MDA as Shan State Special Region (1) in 1995 but there was a mutiny in the MDA on October 24, 2000. Then at the invitation of the Northeast Command Commander Maj. Gen. Thiha Thura Tin Aung Myint Oo, MDA leaders Mong Sar La, Zau La and Maran Gun visited Northeast Command HQ in Lashio accompanied by Col. San Pwint from the Myanmar Army. The petition letter says a few days after their arrival in Lashio, they were put on trial at Myingyan district court on drugs trafficking charges and they were sentenced to life imprisonment.
Maran Tan Gun said that MDA leader Mong Sar La died in Buthidaung prison in Rakhine State two years after his conviction.
The MDA spoke to the Assistance Association Political Prisoners (Burma) in December 2013 and the name of Maran Gun was originally listed on their political prisoners' list but was later removed as he was charged and convicted of drugs trafficking.