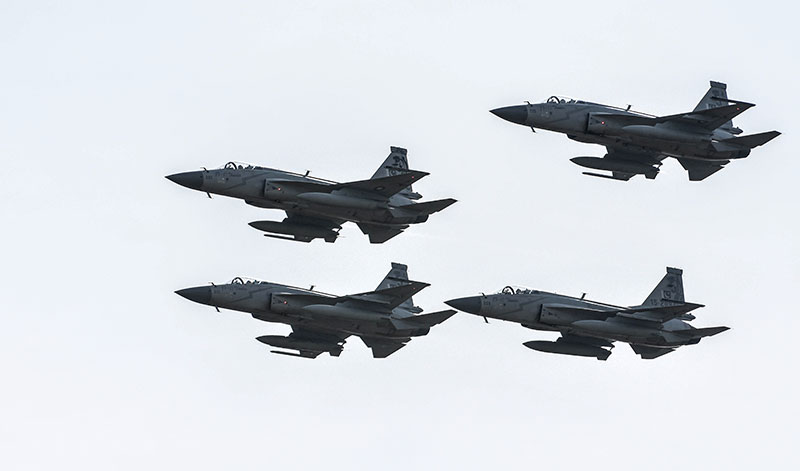 The Thailand-based Kachin National Organization (KNO) urged the Pakistan government on June 8 not to sell military equipment including JF-17 fighter jets to the Myanmar military.
KNO Chairman Duwa Bawm Wam Layaw said that the Myanmar military was attacking ethnic armed organisations by using modern jets and people were suffering because of ongoing military offensives.
"Our country is not at war with foreign powers so we don't need to build up our military forces for the defence of the country. And ethnic organisations are engaging with the government in peace talks to cease the civil war peacefully at the conference table. And the Myanmar government led by National League for Democracy (NLD) is gearing up to hold 21st century Panglong Conference. So the KNO requested Pakistan's government not to sell military jets to Myanmar as it will escalate the war against ethnic armies," he said.
He further said that Myanmar military was bombing civilian targets and had a plan to launch offensives against ethnic armies and was reinforcing their forces.
Pakistan offered to sell the Myanmar Air Force 24 JF-17 fighter jets in July 2015 and Pakistan media reported that Myanmar had bought 16 JF-17 fighter jets.
KNO Chairman Duwa Bawm Wam Layaw said that Myanmar government led by NLD should urge the Myanmar military to join peace talks with ethnic organisations and strive to explore ways to hold the 21st century Panglong Conference in an all-inclusive manner with the objective of building the Federal Union through negotiation.
He also said, "The entire world is watching us. The current government is the people's government elected by the people. So we don't want to hear about wars. We want to see the government focus on the security of the people, their wealth and their lives. And we want to see the government persuade the military not to fight wars anymore."
He went on to say that they would send this petition to Pakistan government within a few days via KNO leaders based in the UK.