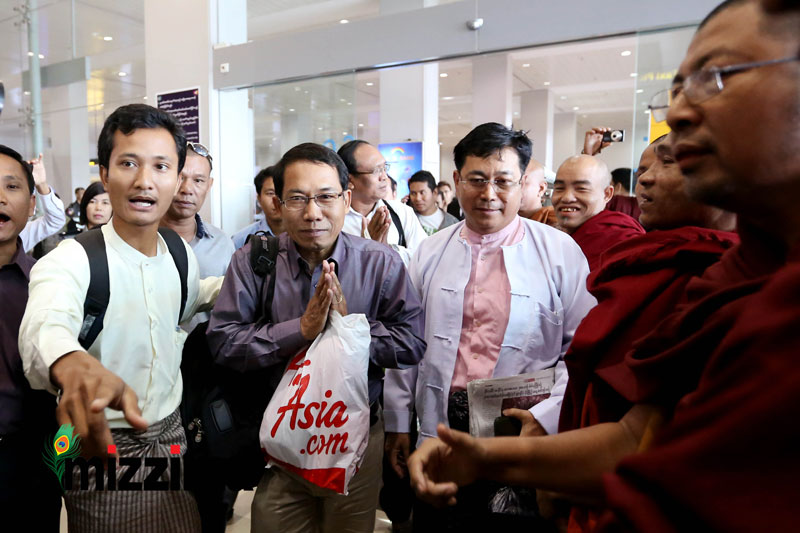 Nay Pyi Taw – Myanmar's Constitutional Tribunal has ruled that parliament's decision to allow temporary identity card holders to vote in an upcoming referendum on amending the constitution is unconstitutional.
The ruling on February 16 was given after a group of lawmakers led by Upper House MP Dr Aye Maung, chairman of the Rakhine National Party, sought an official ruling on the controversial issue following the vote by the Pyidaungsu Hluttaw on February 2.
Most of the white-card holders are said to be Rakhine State-based Muslim Rohingya, referred to by the government as Bengali, and people from other ethnic minorities living in remote areas who have not received national identification cards.
The Constitutional Tribunal said that according to Section 391 of the 2008 Constitution, it is clear that only citizens are eligible to vote.
The white cards are only issued for a temporary period of time, and hence this issue needs to be scrutinised, according to the tribunal.
The Union Assembly Speaker Thura U Shwe Mann announced that he will officially record the ruling and pass it to the Joint Bill Committee handling the referendum vote.
The referendum on the 2008 Constitution is due to be held by mid-2015. Rakhine politicians fear white card holders could be allowed to vote in the general elections, scheduled for late October or early November.