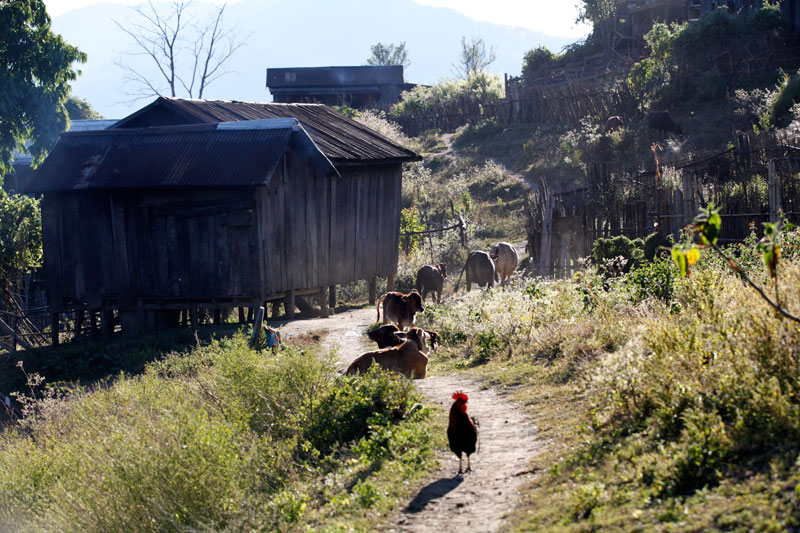 GE technology will shortly be helping Myanmar expand its electricity outreach in Myanmar.
In 2014, 70 percent of Myanmar's households lacked access to electricity. The Myanmar National Electrification Plan aims to electrify 100% of Myanmar's households by 2030. In support of this, Sembcorp Utilities has ordered two high-efficiency 6F.03 gas turbines from the company GE as well as the associated steam turbines and Heat Recovery Steam Generators (HRSGs) for its 225-megawatt Myingyan power project being built in Mandalay. 
The new power plant is expected to go online in early 2018, supplying power to the national grid. "This is an important project to deliver additional power to drive our growing economy," said Minister of Electricity and Energy U Pe Zin Tun. "We are confident the stakeholders in this project, the IPP – Sembcorp Utilities – and their partners, Jurong Engineering and GE, will deliver a modern, high technology and efficient combined cycle power plant in Myanmar." 
"As one of the largest gas-fired power plants in the country, the Myingyan power project will play an active role in meeting power needs here," said Dennis Foo, General Manager of Sembcorp Myingyan Power Company. "Sembcorp is committed to bringing efficient, reliable power to Myanmar to support its continued development and prosperity, and we are very happy to work with GE as our technology partner in achieving this." 
Built around the 6F.03 heavy-duty gas turbine technology for combined cycle operation, the Myingyan project is designed to deliver high levels of efficiency, availability, flexibility and reliability.
"GE's involvement in the Myingyan IPP project represents our commitment to support the Myanmar government, and companies like Sembcorp and Jurong Engineering as they take up the challenge of driving projects to meet growing power needs," said Andrew Lee, Chief Country Representative of GE Myanmar. "Once the Myingyan IPP begins delivering power to the national grid, it should help reduce Myanmar's reliance on the more expensive, short-term rental of gas engines as well as the gap between electricity supply and demand."