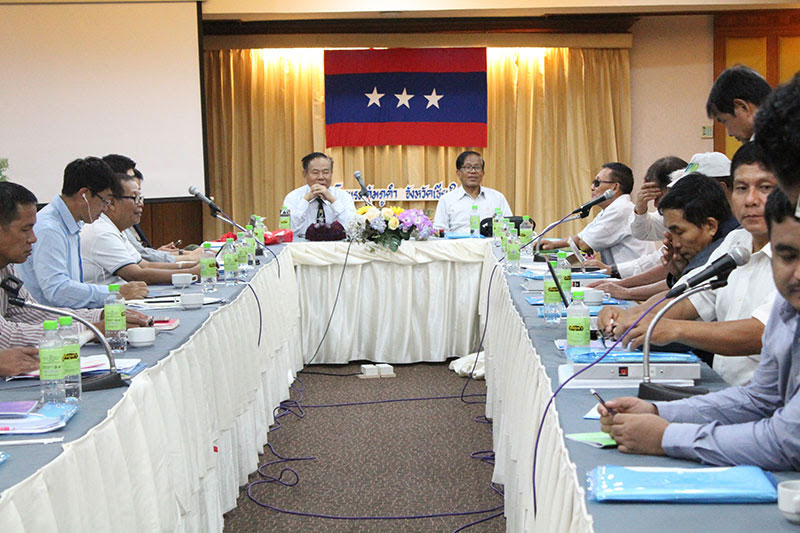 The United Nationalities Federal Council (UNFC) has reportedly adopted a 7-point agenda including a common stance at their emergency meeting held in Chiang Mai, Thailand, from July 11-12. They said they would present the agenda at a plenary meeting of all ethnic armed organizations (EAOs) to be held in Mai Jai Yang, Kachin State from July 26 to 29.
The UNFC also announced they had postponed their pre-scheduled 2nd Congress,originally to be held in August, to December as it coincided with 21st Century Panglong Conference which would be held the same month
UNFC general secretary Khu Oo Reh told reporters, "We discussed the Mai Jai Yang agenda, UNFC delegation etc. We will present our common stance on fundamental principles on the constitution and a future federal union which will be compatible with the two main objectives of the Mai Jai Yang meeting. We also prepared our policy on defence and security. We passed in total 7 resolutions at our emergency meeting," he said.
The two main objectives of the scheduled Mai Jai Yang plenary meeting of all EAOs are preparation for 21st Century Panglong Conference or Union Peace Conference which will be organized by the government and creating a common stances for EAOs on future federal union.
At the 2-day emergency meeting, the UNFC decided to send four top leaders to Naypyitaw to meet State Counsellor Aung San Suu Kyi. This high level delegation led by Khu Oo Reh will visit Yangon on July 15 and would prepare for a meeting with Aung San Suu Kyi.
Khu Oo Reh also said that the UNFC delegation led by Vice-Chairman Nai Han Tha would visit the United Wa State Party (UWSP) and National Democratic Alliance Army (NDAA) to discuss matters related to the 21st Century Panglong Conference.