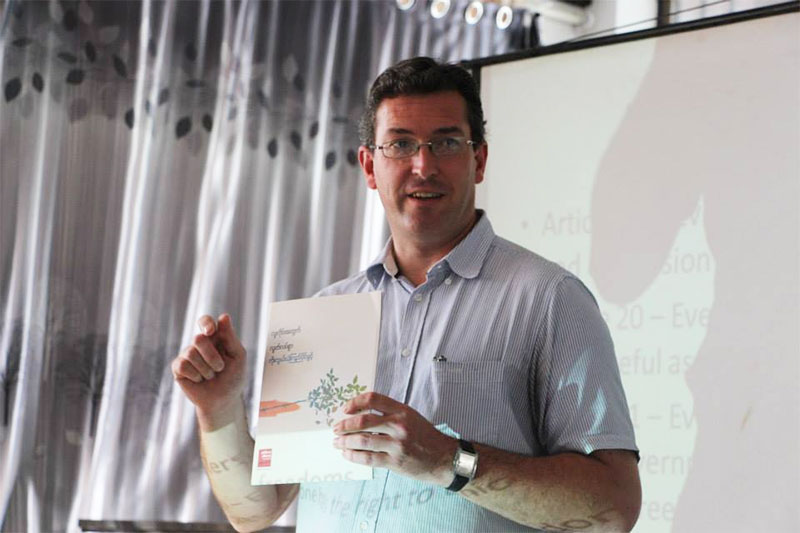 Britain, unexpectedly, has a new government. The prime minister for the past six years, David Cameron, has resigned and been replaced by the country's second female premier, Theresa May. She, in turn, has conducted one of the most widespread ministerial reshuffles in recent history, bringing in – among others –  a new Foreign Secretary, a new International Development Secretary and an almost entirely new ministerial team at the Foreign and Commonwealth Office.
A year ago, David Cameron's Conservative Party won an outright majority for the first time in over two decades, after previously winning power in 2010 in coalition with the Liberal Democrats. He expected to remain in 10 Downing Street until the end of his five-year mandate, but last week he left with just two days' notice. He gambled by holding a referendum on the United Kingdom's membership of the European Union, and lost.
David Cameron resigned on 24 June, within hours of the referendum result, but set out a timeframe for his departure that gave him until September. A turbulent contest for the leadership of his party – and therefore the job of Prime Minister – started with five candidates, from whom the party's Members of Parliament would choose two. Those final two – both women – were then set to face a nine-week leadership campaign, and the party's grassroots members throughout the country would have chosen one of them to be leader. But our already tumultuous politics took another bizarre twist when, last week, one of the two – Andrea Leadsom – withdrew from the race. That meant Theresa May, who already commanded the support of over sixty per cent of her MPs, automatically became leader.
In Britain, in contrast to Myanmar, our transitions are short. Unlike the four month interregnum between an election and inauguration in Myanmar, in Britain it can be a matter of hours. Indeed after a General Election the new government takes office immediately – and with a transfer of power within the same party, it only takes two days.
So what do these sudden changes in British politics mean for Myanmar?
In substance, probably very little. Policy is unlikely to change. But while it is still early days, it is fair to say that in the new government there is no known personal interest in Myanmar at the top – in contrast to David Cameron's administration. That could change, but for a government now preoccupied with many other challenges, not least negotiating withdrawal from the EU, it may mean Myanmar receives less attention.
David Cameron visited Myanmar in 2012, the first Western leader to do so in decades. He and Daw Aung San Suu Kyi met in her house in University Avenue, where he called for an end to EU sanctions. He extended an invitation to her to visit the United Kingdom, and just two months later she did. He received her at 10 Downing Street and again at his country residence, Chequers, and she addressed both Houses of Parliament in the historic Westminster Hall.
Eager to promote trade, David Cameron's Myanmar policy was viewed by many as over-eager, too keen to reward the military for reform too soon, despite ongoing human rights violations. Mr Cameron's government began non-military training for Myanmar's army, although they insisted the training focused on human rights. Yet whatever the substance of Myanmar policy, Mr Cameron gave the issue attention. That was partly because he was anxious to be Daw Suu's ally, but largely because his own chief of staff was a personal friend of Daw Suu. Edward Llewellyn, who has been at Mr Cameron's side for the past 11 years since he was elected opposition leader in 2005, came to know Daw Suu in the mid-1990s, when he worked for the last British Governor of Hong Kong, Chris Patten. He made several visits to Yangon during those years, visiting her and couriering books and messages to her. He has maintained his ties to her and his passion for the country ever since, and was always a helpful conduit on Myanmar policy.
Although Mrs May graduated from the same Oxford college as Daw Suu – St Hugh's – there is no known evidence that there is any other connection between them. Time will tell whether their alma mater will provide enough of a bond to make Myanmar as much a priority for Mrs May as it was for Mr Cameron.
Looking at the new ministers, it is a mixed picture. The new Foreign Secretary Boris Johnson will have a lot on his plate, not least trying to ensure that the world takes him seriously after a lifetime of playing the clown. In contrast to his predecessor-but-one, William Hague – one of the most able and charismatic of recent Foreign Secretaries – who paid particular attention to Myanmar, especially as Shadow Foreign Secretary in Opposition, Mr Johnson has no known history of interest in Myanmar, though he may prove us wrong. The new Minister of State at the Foreign Office, Sir Alan Duncan, replaces Hugo Swire. Sir Alan served as a junior international development minister in the Coalition government from 2010-2014, and visited Myanmar in that capacity, so there is some background there – though he is not known for a passion for human rights.
At the Department for International Development, the new Minister of State, Rory Stewart, gives the most hope. The former writer, diplomat and adventurer famous for his books on Afghanistan and Iraq, has visited Myanmar for the Irrawaddy Literary Festival and his chief of staff founded the Angus McDonald Trust, which supports healthcare projects in Myanmar. The charity was established in memory of her husband, a photographer, writer, author and adventurer, who died suddenly in Myanmar in 2013. And the charity Mr Stewart's wife Shoshana runs, Turquoise Mountain, is active in the country as well. So Myanmar has a friend in the ranks of DFID ministers.
The new Secretary of State for International Development, Priti Patel, is another matter. Only a few years ago she said foreign aid should be a low priority, and called for the abolition of the department she now runs. Before entering politics, she worked for a public relations company, Weber Shandwick, and represented British American Tobacco (BAT) and its Myanmar investments at a time when the military regime had a tight grip on the country. Previous international development secretaries have come to the position with no known passion for the cause and become converts and champions of overseas aid, so it is possible for people to change in the job: we can only hope Ms Patel will experience such a conversion.
When the Conservative Party was in Opposition, Myanmar featured high on their agenda. As Leader of the Opposition, David Cameron met Shan women's activist Charm Tong and his then Shadow Foreign Secretary William Hague spoke on a platform alongside her in 2005, hosted by the Conservative Party Human Rights Commission. Karen activist Zoya Phan spoke at two Conservative Party conferences from the main platform, and received standing ovations. The then Shadow International Development Secretary Andrew Mitchell visited refugees and internally displaced people on the Thai-Burmese border with me in 2007. Stephen Crabb, who went on to become a Cabinet minister and a leadership contender, chaired the All Party Parliamentary Group on Burma and hosted Waihnin Pwint Thon, daughter of former 88 Generation political prisoner Ko Mya Aye, during his General Election campaign in Wales in 2010, giving her the opportunity to see how an election campaign runs.
The dynamics of both British and Myanmar politics today mean that the harsh reality is Myanmar is unlikely to feature in the in-trays of top ministers in London in the way that it used to. British ministers will be preoccupied with other issues, and in contrast to their predecessors there are fewer personal bonds to the country – with the one exception of Rory Stewart. There will also be a prevailing sense that, with the arrival of Daw Suu and a democrat-led government, Myanmar is progressing positively. The challenge of explaining the continuing grave human rights concerns and the complexities of Myanmar politics will become ever harder.
All that said, there remain in the British Parliament some loyal, dedicated, outspoken and tireless friends of Myanmar. The Speaker of the House of Commons John Bercow remains passionate, and has overseen a programme of parliamentary support for helping the legislature in Naypyidaw develop. Members of Parliament such as the half-Burmese Paul Scully and his fellow-Conservatives David Burrowes and Fiona Bruce, who have visited Myanmar, and the Labour MP Valerie Vaz, among others, will continue to raise Myanmar in the House of Commons. In the House of Lords, Labour's Baroness Kinnock and the independent cross-benchers Lord Alton and Baroness Cox will remain courageously involved, as will the former Chairman of HSBC and previous Trade Minister, Conservative Lord Green of Hurstpierpoint. With their efforts, and the work of campaign groups and human rights organisations such as Burma Campaign UK, Christian Solidarity Worldwide, Human Rights Watch and Amnesty International, Myanmar will not fall off the political agenda in Britain. But it may be further down the long list of international priorities for the new government. Let's hope I am proven wrong.
Benedict Rogers is East Asia Team Leader at Christian Solidarity Worldwide