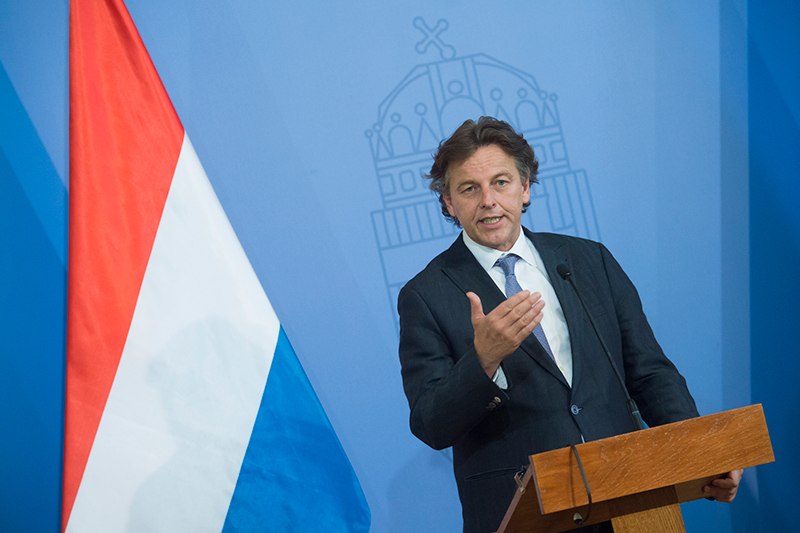 Dutch Foreign Minister Bert Koenders will visit Myanmar and Thailand this week. His visit to Myanmar will be the first one by a Dutch minister since Myanmar's change of government, according to a statement on 10 October.
Minister Koenders' visit underlines support for the democratic changes taking place in Myanmar and has the purpose to discuss how the Netherlands can further contribute to the positive developments. At the same time, the minister is keen to discuss the challenges facing the new government, such as the peace process and improving the human rights situation, the statement said.
Mr Koenders will also open the new Dutch embassy in Yangon, a symbol of the Netherlands' trust in the democratic changes and the wide range of opportunities the country offers. The Netherlands is not only interested in promoting trade with Myanmar, but also in investing in democratisation and improving the country's human rights situation. In 2013 the Netherlands opened a trade office in Myanmar. Since then, there has been a significant increase in commercial relations with the country, and the former trade office has been transformed into a full-fledged embassy.
During his visit the minister will also meet with representatives of Dutch businesses and the country's government, including State Counsellor Aung San Suu Kyi. Mr Koenders will also visit Rakhine State. He will meet with those affected by the ethnic tensions in the region and stress the need for a lasting solution for all communities in Rakhine State.
After visiting Myanmar the minister will travel to Thailand, where he will take part in a meeting of the Association of Southeast Asian Nations (ASEAN) with the European Union. The meeting will cover cooperation on maritime security, counterterrorism, migration and people smuggling. The Netherlands places great importance on further strengthening cooperation between ASEAN and the EU.