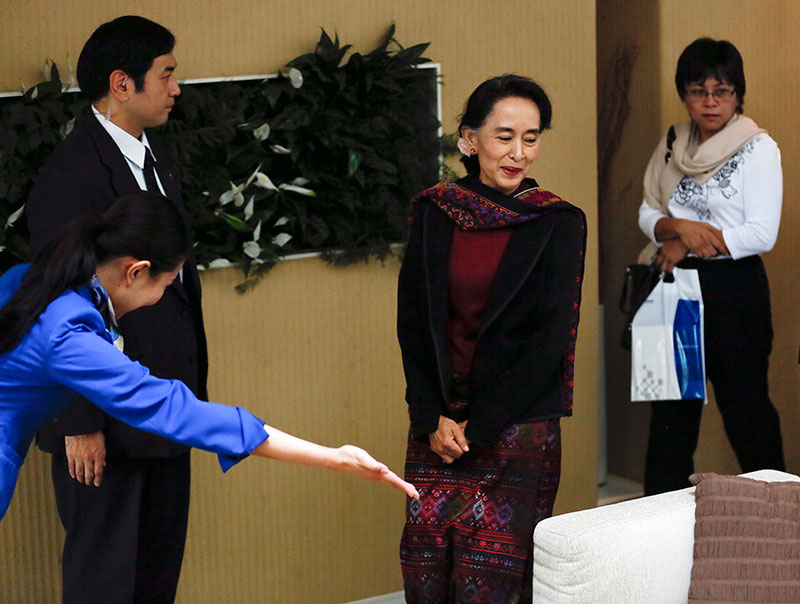 Aung San Suu Kyi will make a five-day visit to Japan from 1 November, according to a Kyodo News report.
During her visit, Ms Suu Kyi is scheduled to hold talks with Prime Minister Shinzo Abe and meet with Emperor Akihito and Empress Michiko the report said.
Suu Kyi last visited Japan in April 2013 when she was an opposition member of parliament.