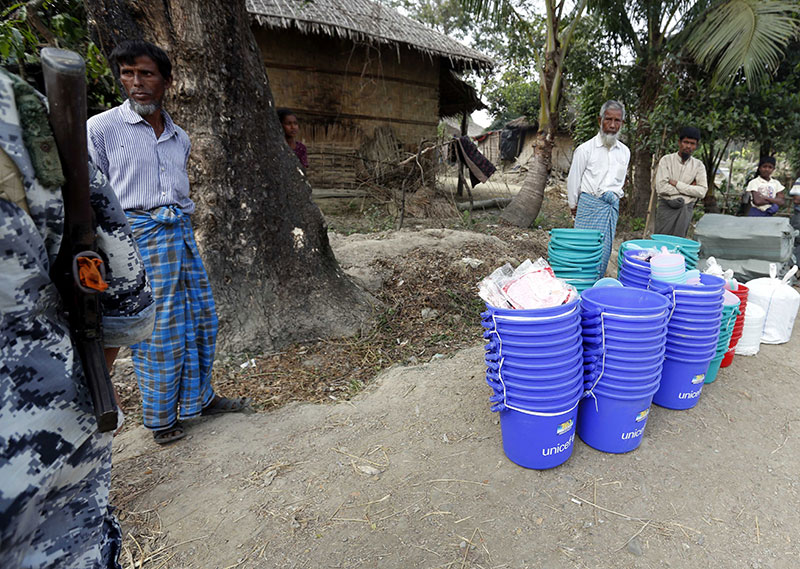 Myanmar on Thursday said it welcomes aid in cash and kind through diplomatic channels from Association of Southeast Asian Nations (ASEAN) member countries to support the rehabilitation of communities in Rakhine state.
In a press release to the embassies of ASEAN member countries published on Thursday, Myanmar's foreign ministry said it will coordinate tax exemption, customs clearance and transporting donated items with relevant departments.
Meanwhile, according to Thursday's official daily Global New Light of Myanmar, four shipping containers of food and clothing for the two communities in Rakhine state's Maungtaw town, which is the first batch of 10 containers of aid from Indonesia, is expected to arrive at Yangon Port soon.
Despite the fact that terrorist attacks declines, government troops and border guards continued to launch area clearance operation for peace, security and stability in the area.
Courtesy of Global Times