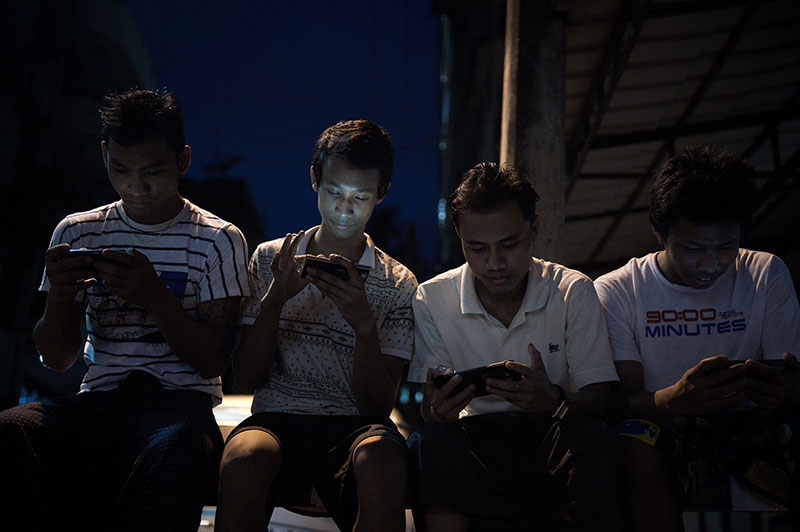 A new census report reveals that despite its young population, Myanmar must position itself well if it is to harness a demographic dividend – the phenomenon which has been a major driver of rapid economic growth in the Asian Tigers.
A unique window of opportunity opens when there are more people of working age than there are people above or below working age. To become an Asian Tiger, a country also needs steeply declining fertility and mortality rates. In Myanmar's case, the demographic changes have been more gradual. New population projections reveal that the dependency ratio  ̶  the number of dependents such as children and elderly per 100 economically active people  ̶  will remain almost constant at 52.5 for the next 35 years. In comparison, Thailand, Singapore and China have all had dependency ratios below 40.
The findings come from the 2014 UNFPA Myanmar Population and Housing Census Thematic Report on Population Dynamics. The report shows that a demographic dividend in Myanmar would not have the same depth as in Thailand or Singapore. However, it would last over a longer period of time. Myanmar can still a harness a modest demographic dividend, but only if the country invests in its young people; better access to family planning; public health; secondary education; vocational training; and economic policies that support job creation.
Young people in particular will require targeted policies and interventions. In the next four years, one million new jobs are needed to ensure employment for Myanmar's large youth population. From 2016 to 2030, 3.7 million new jobs are needed simply to keep employment at current levels.
"The time to invest in jobs, education and skills training is now. Without new jobs, young people who are unable to find their place in the labour market and in society, may become disillusioned and not reach their full potential. Unless millions of new jobs are created, the prospect of even a modest demographic dividend may evaporate", says Janet Jackson, UNFPA Representative for Myanmar.
Women too are critical to Myanmar's development. Today only half of women (50.5 per cent) are employed, compared to 80 per cent in Thailand. According to the report, if more women entered the job market, there would be a "dramatic rise" in the country's per capita income. By realizing the potential of women and enabling their entry into the labour market, Myanmar can generate its very own brand of economic growth driven by a "gender dividend".
"The data shows that women hold a key to Myanmar's future prosperity. The "gender dividend" can be unlocked immediately if jobs are created. But for this to happen, women need equal rights to education, jobs, credit and land. With women playing a crucial role in economic growth, Myanmar can harness a double dividend – both youth and gender", says Jackson.