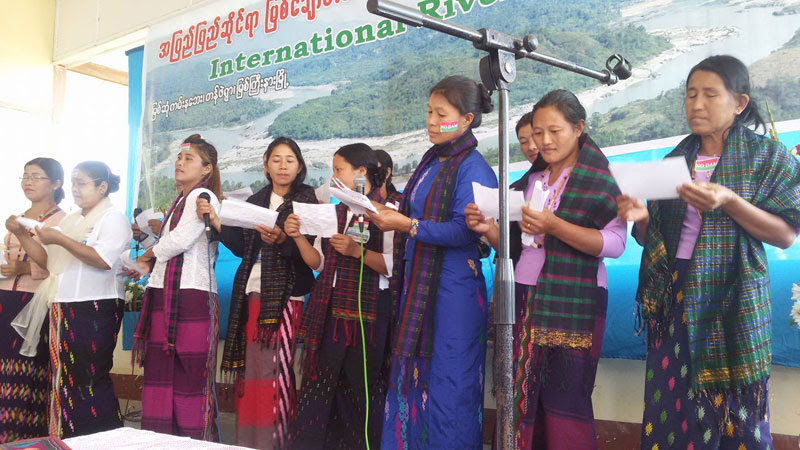 To mark International Rivers Network day which fell yesterday a protest was held at Myitsone with participants calling for a stop to all hydropower projects being built upstream on the Ayeyarwady basin in Kachin State.
The protest was jointly organised by local people who live at Myitsone, the confluence of Maykha and Mayka rivers, and Kachin CSOs.
Sargyi from a Kachin CSO, KDNG, said, "We want these hydropower projects stopped because they are not beneficial for the people and it will be only beneficial to the neighbouring country. We want this project which will hurt people stopped. Not only the mega hydropower project at Myitsone but also we want all hydropower projects upstream on Ayeyarwady basin stopped."
The protest started with prayers and then the chanting of slogans to stop the Myitsone dam project. Protesters floated a large bamboo raft attached to balloons and vinyl posters with the words 'Let Free Flow Ayeyarwady, No Dam here'.
According to research conducted by Kachin Development Networking Group (KDNG), over 200 villages will be submerged, biodiversity in the basin will be damaged, and over 100,000 people will suffer when all the hydropower projects are built.