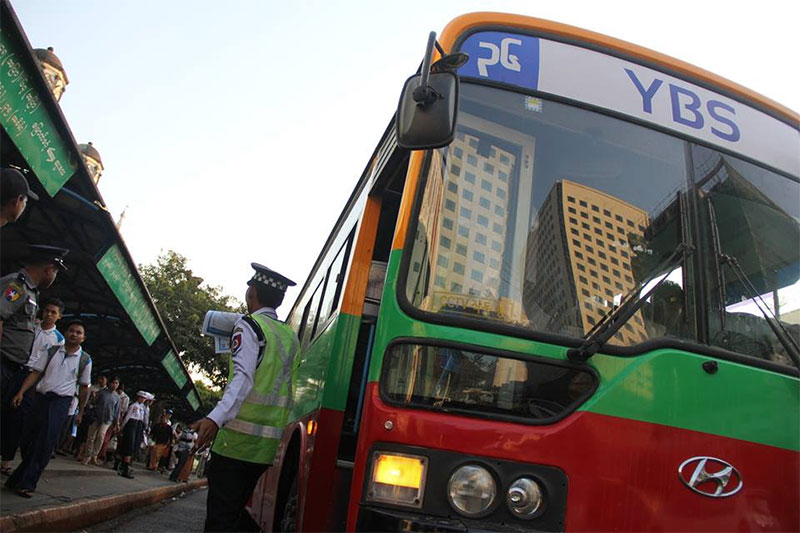 A motion was tabled and accepted yesterday at Yangon Legislative Assembly, urging the regional government to implement a policy of transparency in relation to Yangon Bus System (YBS), including the disclosure of records to the public detailing the transport plan, which is directly controlled and supervised by the local government.
Speaking on the sixth day of the Yangon Region 2ndAssembly session, lawmaker Wai Phyo Han from Insein constituency (2), said, "The Yangon public transport system is not meeting the standards expected. So we must stand alongside the public. I propose this motion in line with the voices of the people."
YBS was recently contracted as the new public transportation provider in the former capital. But three months in, many commuters complain that there has been no significant improvement in service.
Wai Phyo Han, a representative of the ruling National League for Democracy who was elected in 2015, has previously been vocal in criticising the local government for failing to act quickly on the bus service plans.
Speaking to reporters after yesterday's assembly session, he said, "The bus drivers are still racing in the streets to get more passengers. The treatment of passengers by the conductors and drivers is no better than the old ma-hta-tha system. The appointment of YBS seems to offer no more than a cosmetic change.
"After two or three months, the cosmetics and makeup they were wearing have worn off. We can see the barefaced truth now – it is just the old ma-hta-tha bus service in disguise."