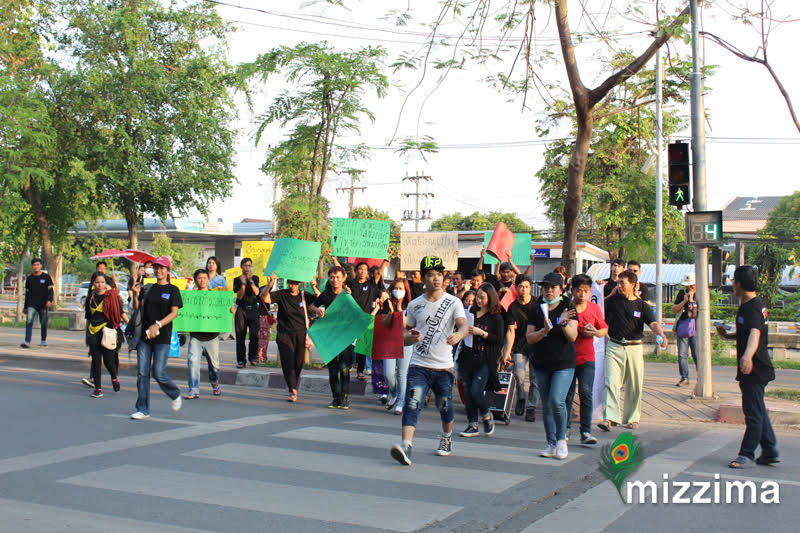 Myanmar migrant workers in Thailand joined Thai workers to mark International Workers' Day (May Day) by marching in procession in Chiang Mai, Thailand on the evening of April 30.
They also helda press conference on labour rights on International Workers' Day which fell on May 1 and presented their demands to Chiang Mai District Office at City Hall.
This procession in Chiang Mai was jointly organized by over ten organizations which work for labour rights.
Nan San Ngin, former President of Workers Solidarity Association (WSA), said that the procession was done with the objective of Myanmar migrant workers getting equal rights with Thai workers.
"We marched in procession and demanded to get equal rights in accordance with Thai labour law," she said.
On the morning of April 30, Myanmar migrant workers held a seminar at Uniserv Hall in Chiang Mai University attended by over 170 workers and exchanged their experiences relating to violations of their rights and difficulties faced in their workplaces.
Migrant worker Mi Nge said that they would like to get equal rights with their fellow Thai workers who enjoy medical care and safety in the working environment.