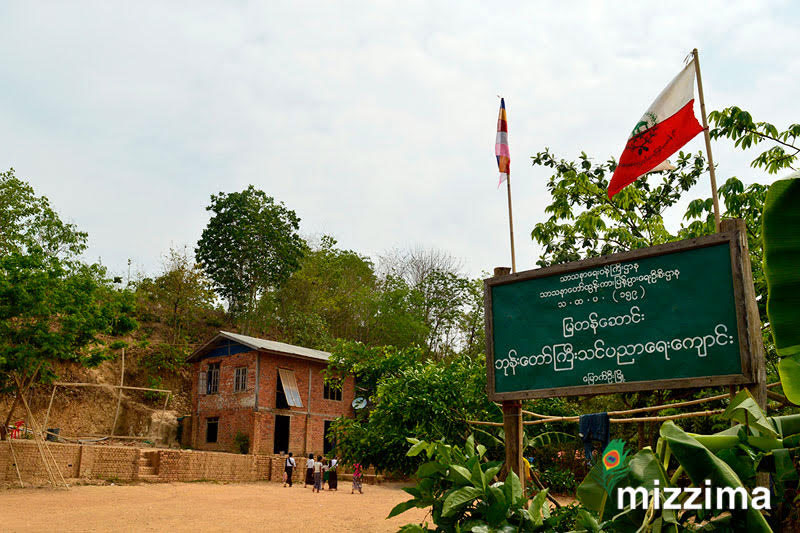 The Ministry of Religion and Culture has reportedly prohibited Mya Tazaung monastic school in Mrauk-U, Rakhine State from teaching students due to the claim that the school is not following the education system.
Acting abbot of Mya Tazaung monastery Pyinnya Zawta said that the students in this monastic school would face difficulties in pursuing their studies after the ban by the ministry.
"The government closed this school on the 15th of last month. The government's letter says the school is closed as it is not in accordance with the education system. Township Religious Affairs officer and Township Education officer came to the school this morning and told us to transfer all of our students to government schools for enrolment," the acting abbot Pyinnya Zawta said.
There are 81 monastic schools in Rakhine State and there are 216 students in this Mya Tazaung monastic school.
"These students have financial difficulty to pursue their studies at government schools after being not allowed to study in this school. And moreover Mrauk-U Town monastic school secretary abbot told us to remove our school signboard," he added.
The Mya Tazaung abbot reportedly established this monastic school in 2011 for poor children who could not afford to go to government schools to give them schooling.
Mya Tazaung abbot is currently under judicial custody and facing trial under sections 17(1)(2) of the Unlawful Associations Act.