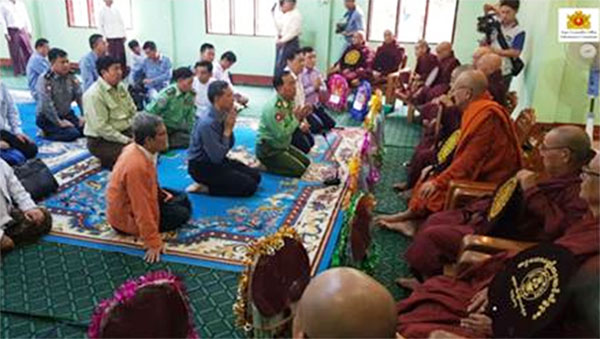 Myanmar government ministers have met with Buddhist monk leaders to discuss the worsening security situation in Rakhine state and efforts to ensure the safety of the ethnic Rakhine people who live there, RFA reported.
During a meeting with 11 top Buddhist monks from the administrative capital Sittwe, border affairs minister Lieutenant General Ye Aung said the government will ensure security in the northern part of the state following deadly attacks on border guard posts in October 2016.
Buddhist monks and ethnic Rakhine people protested in 15 towns in Rakhine state on Sunday, calling on the government to resolve the security situation and demanding that aid agencies they accuse of providing support to Rohingya militants leave the region.