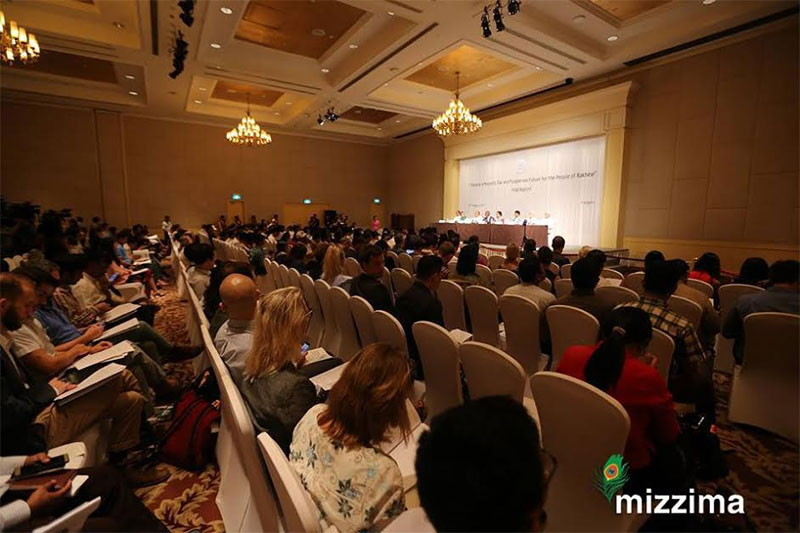 Myanmar needs to throw its full weight behind the Rakhine Commission's recommendations Phil Robertson, Deputy Asia Director, Human Rights Watch said yesterday. Mr Robertson was commenting after the unveiling of the Commission's landmark report in Yangon.
Myanmar must scrap restrictions on movement and citizenship for its Rohingya minority if it wants to avoid fuelling extremism and bring peace to Rakhine state, the commission led by former UN chief Kofi Annan said Thursday.
Rights groups hailed the report as a milestone for the persecuted Rohingya community because the government of Aung San Suu Kyi has previously vowed to abide by its findings.
The western state, one of the country's poorest, has long been a sectarian tinderbox and mainly Buddhist Myanmar has faced growing international condemnation over its treatment of the Muslim Rohingya there.
"State Counsellor Aung San Suu Kyi and the national government asked for a frank appraisal of the situation and Kofi Annan and his fellow commissioners certainly obliged," said Mr Robertson in a statement. 
"The Commission has developed an impressive set of common-sense, focused recommendations that if fully implemented could bring the sort of progress that has been missing in Rakhine State for decades. The ball is now in Suu Kyi's court, and we will see if she can meet the high expectations created when she first asked Kofi Annan to lead this effort.  Suu Kyi should step up and led efforts to ensure the timely and effective implementation of these recommendations, both in the short and long-term, while using her political legitimacy to face down extremists on all sides and ensure going forward that government security forces respect rights and hold their personnel accountable for any violations.  She has the moral authority and political support to make it happen, and she everything to gain or to lose, in this endeavor: and she should seize this opportunity to lead Rakhine state out of this morass using these recommendations and operating with the blessings of the UN and governments around the world," he said.
Speaking at the unveiling of its report in Yangon, the former UN chief warned that failure to implement its recommendations could lead to more extremism and violence.
"Tensions remain high, and the status quo cannot continue," Annan told reporters. "There is no time to lose, the situation in Rakhine State is becoming more precarious." 
Among the key recommendations by the nine-member panel was ending all restrictions on movement imposed on the Rohingya and other communities in Rakhine, and shutting down refugee camps - which hold more than 120,000 people in often miserable conditions.
Mr Roberson agreed with the findings saying,  "The Commission has really put its finger on a key issue when it focuses on formal and informal restrictions on freedom of movement and the cascading, highly damaging impacts those have on human rights, ability to earn a living, and access to basic services.  Unless the Myanmar government can break the lock that Rakhine extremists and corrupt officials have on whether people can move for economic and social purposes, many of the other reforms will likely fail."
The Commision also called on Myanmar to review a controversial 1982 law that effectively bars some one million Rohingya from becoming citizens, to invest heavily in the region and to allow the media unfettered access there.
"The commission has chosen to squarely face these sensitive issues because we believe that if they are left to fester, the future of Rakhine State, and indeed Myanmar as a whole, will be irretrievably jeopardized," Annan said.
"Myanmar needs to throw its full weight behind the Commission's recommendations, and especially not blink in dealing with the harder stuff, such as ensuring freedom of movement for all communities, prosecuting officials who use their positions to abuse rights or extort people, and ensuring humanitarian access and facing down Rakhine extremists who try to obstruct those operations and intimidate UN staff,"  Mr Robertson added.
(Additional reporting AFP)