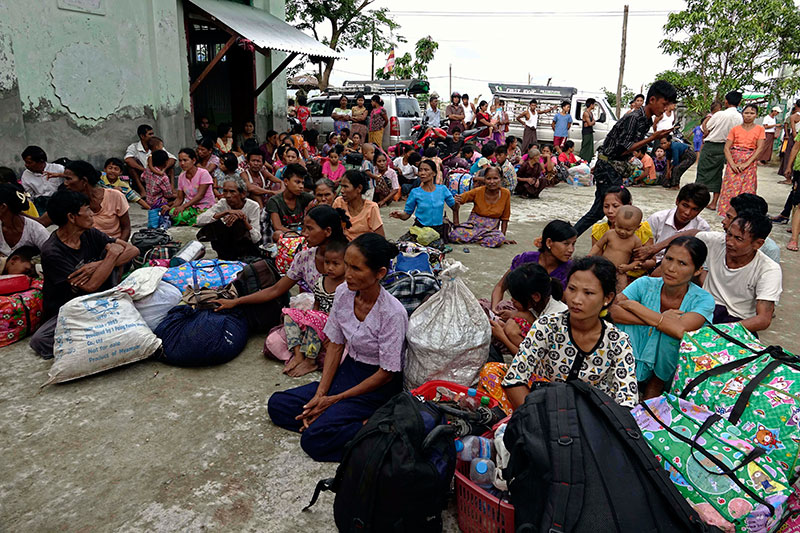 The United States has told Myanmar its security forces must refrain from attacking civilians and aid workers after days of violence forced thousands to seek refuge across the border in Bangladesh, and other civilians forced to flee their villages to take refuge in local towns.
At least 18,500 Muslim Rohingya have fled their homes following attacks by ARSA terrorists on August 25 in Rakhine State and a crackdown by security forces. Thousands of Rakhine Buddhists have also fled their homes.
The US ambassador to the United Nations, Nikki Haley, issued a statement on Thursday on the violence.
At the United Nations, the US ambassador Haley condemned recent attacks by the Arakan Rohingya Salvation Army but added "as Burmese security forces act to prevent further violence, they have a responsibility to adhere to international humanitarian law, which includes refraining from attacking innocent civilians and humanitarian workers."
She also called on the security forces to ensure aid reaches those in need and to ensure the rights of all communities.
The UN Security Council met behind closed doors on Wednesday to discuss the violence but there was no formal statement on the crisis.
© AFP