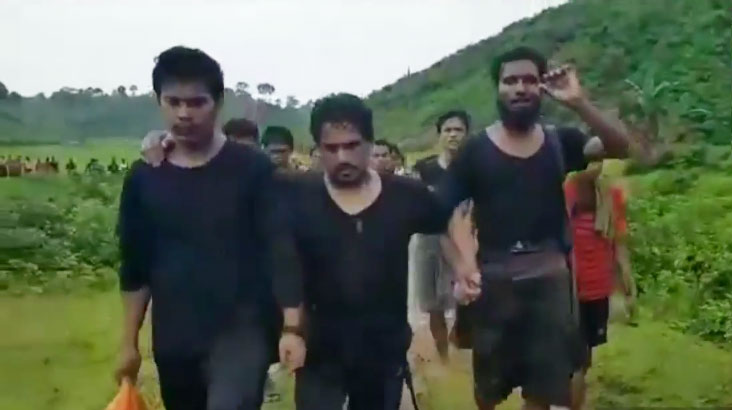 Arakan Rohingya Salavation Army (ARSA) has hit out at a repatriation plan for refugees from Bangladesh to Myanmar set to begin next week, saying it aims to trap the Muslim minority in long-term camps while their ancestral lands are seized.
Bangladesh and Myanmar have agreed to send back around 750,000 refugees who arrived since October 2016 over the next two years, a process set to begin as early as Tuesday.
In a statement circulated on Twitter the Arakan Rohingya Salavation Army (ARSA) said the "deceitfully and crookedly (repatriation) offering" will lock Rohingya in "so-called temporary camps... instead of allowing them to resettle in their own ancestral lands and villages".
Citing the tens of thousands of Rohingya IDPs languishing in camps in state capital Sittwe since communal violence in 2012, ARSA said Myanmar's intention is to distribute Rohingya lands to industrial and agricultural projects.
The aim is to "ensure a Buddhist majority" in Rakhine meaning Rohingya "will never be able to settle down" in their own homes, the statement on @ARSA_Official handle said.
© AFP