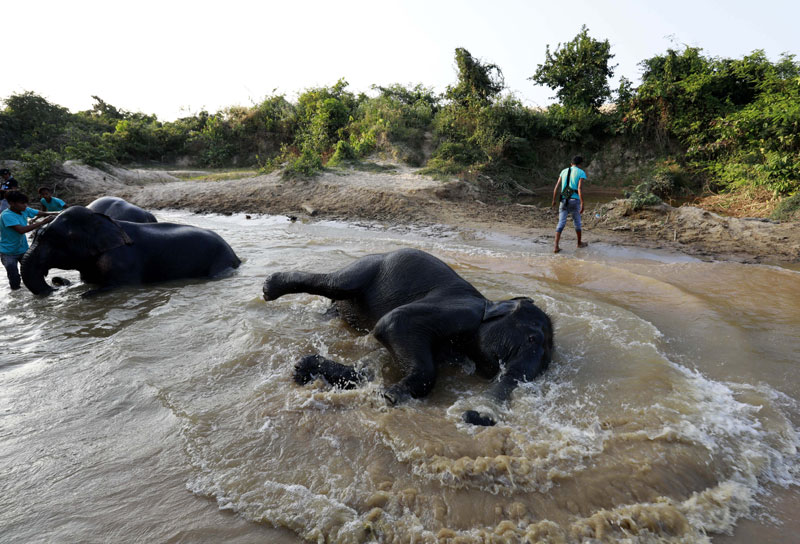 Myanmar's government has planned to conduct a 10-year action plan on elephant conservation (2018-2027), which is aimed at preventing a decrease in the number of wildlife elephants and a reduction of their pasture land, the official Global New Light of Myanmar reported Tuesday. 
The action plan covers protection of wild elephants and their pasture land, solving human-elephant conflict, prevention of and enforcing action against illegal trading of elephants and their body parts as well as managing tame elephants. 
According to reports, the number of wild elephants in Myanmar has dropped due to fewer wild elephant corridors, a reduction of their pasture land and human-elephant conflict. 
Besides, illegal hunting and wildlife trading are two of the reasons for the declination in the elephant number. 
Meanwhile, Myanmar authorities have planned to open a six-elephant camp in Pyin Oo Lwin in northern Mandalay region in addition to 10 other camps of its kind as an attraction to foreign tourists. 
Arrangements for safe elephant rides are also underway by the authorities at these camps for tourists.
Courtesy Global Times