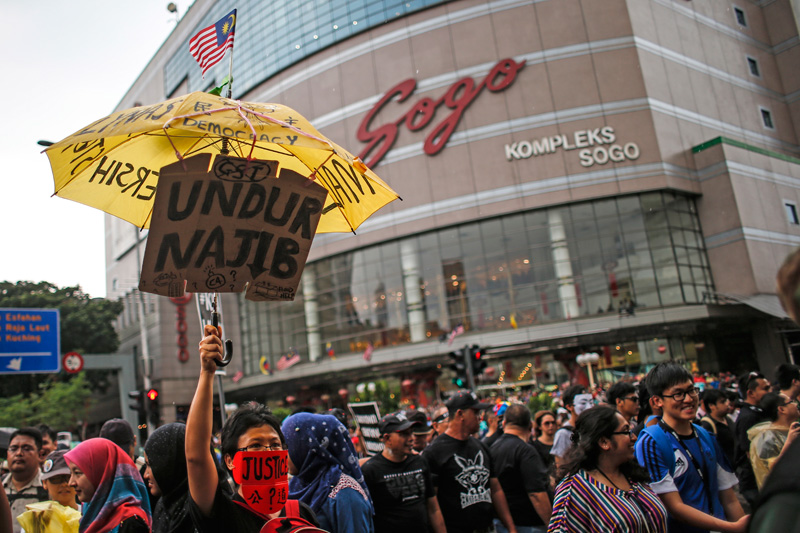 Malaysian police have arrested two politicians and a political activist as they seek to thwart a March 28 protest march demanding the release of jailed opposition leader Anwar Ibrahim, a Malaysian opposition parliamentarian said.
Mr Tian Chua said he also would comply with an order to surrender to police on March 28, but that the afternoon rally in Kuala Lumpur would go ahead.
The arrests are the latest in an escalating crackdown on government opponents amid anger over Mr Anwar's jailing last month on a sodomy charge.
"Today's protest will continue. The people will lead it. If they think arresting the leaders will stop it, they are wrong," said Mr Tian Chua, vice president of Anwar's People's Justice Party.
Mr Zainuddin Ahmad, a top Kuala Lumpur police official, said protesters would not be allowed to gather.
"The street procession is banned. Police will not hesitate to take any action, including arrests, if people defy the ban or break any laws," he said.
The United States has been among the international critics of Mr Anwar's conviction and the crackdown on dissent, saying both raised questions over the rule of law in Malaysia.
Mr Anwar denies the charge that he sodomised a former male aide in 2008.
He says it was fabricated by Malaysia's long-ruling government to halt a run of opposition electoral gains that have raised the spectre of the country's first regime change since independence in 1957.
Facing ebbing voter support, Prime Minister Najib Razak promised in 2011 to end the authoritarian tactics of his ruling United Malays National Organisation or UMNO.
But after that failed to win back voters in 2013 polls, his regime launched a tightening clampdown that has seen dozens of government opponents hauled for up sedition or other charges over the past year.
Anwar's daughter Nurul Izzah, a member of parliament, is among several people arrested in recent weeks as anger over her father's jailing has spiked.
Charged with sedition, she was released on March 17 after a night in jail.
In a statement released Friday, Ms Nurul, 34, said Malaysia was sliding toward becoming a "police state". 
Prime Minister Najib has defended the crackdown by saying dissent cannot be allowed to jeopardise stability.
The three most recent arrests included Mohamad Sabu, deputy president of the opposition Pan-Malaysian Islamic Party, who was detained early Saturday.
Mr Rafizi Ramli, a vice president of Anwar's party, and activist Mr Hishammuddin Rais, a frequent government critic, were arrested on March 27. 
Mr Zainuddin, the police official, confirmed Mr Rafizi's arrest but declined comment on the others.
All three men remained in custody, the opposition said.
On March 7, several thousand demonstrators had marched through Kuala Lumpur demanding Mr Anwar's release and shouting "Down with Najib". No violence was reported.
© AFP