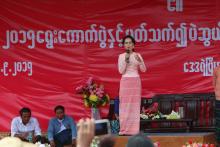 Wednesday, September 23 2015
Myanmar opposition leader Aung San Suu Kyi said Tuesday supporters need not be afraid when they cast ballots in ...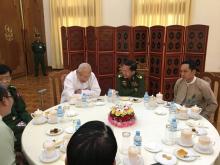 Tuesday, September 22 2015
Myanmar's powerful army chief said Monday he would welcome the prospect of a female president, words that will be little ...
Archive photo of Daw Aung San Suu Kyi posing under a portrait of her father, independence leader Aung San, at her family home in Yangon. Photo: Mizzima File
Daw Aung San Suu Kyi was given a heroine's welcome at Natmauk in Magwe Region on February 13 for celebrations marking the birth in the town 100 years earlier of her father, General Aung San.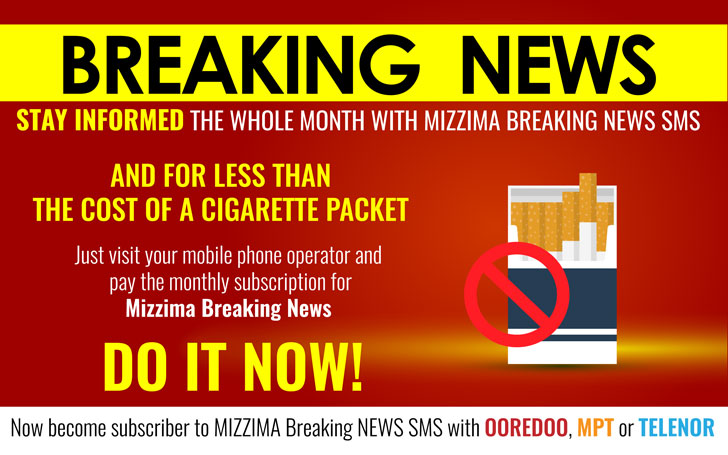 ....