Mizzima
International campaign group, Justice for Myanmar has slammed Dutch pension funds over longstanding economic ties to the Myanmar military and called for their immediate divestment.
The group claims that Dutch pension funds are profiting from the military's prolonged oppression through their economic holdings.
Myanmar government documents reveal equity stakes are held by two Dutch pension fund asset managers – PGGM and APG- which are collectively valued at US$2.3 billion.
Investments have been mapped across 20 publicly traded companies operating in Myanmar, and include businesses in oil and gas, telecommunications, real estate, consumer goods and military technology industries, among others.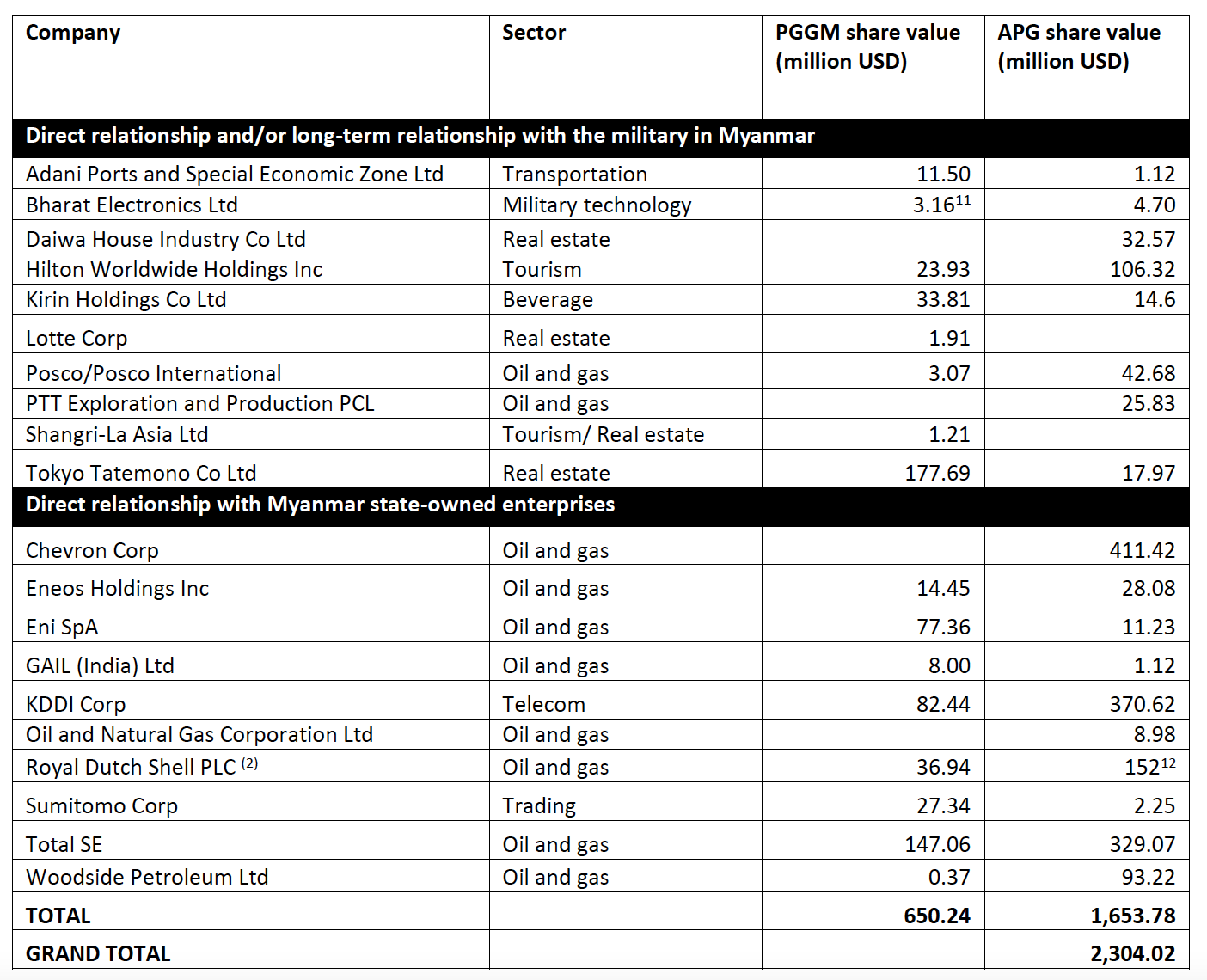 Source: Justice for Myanmar, 2021
According to Dutch news organisation NU.nl, APG and PGGM claimed that they "do not invest in government bonds or Myanmar companies".
They admitted that they have interests in companies "that operate worldwide, including Myanmar."
ABP pension fund has conditions in place to ensure respect for human rights through responsible investment and state, while concerned they are "actively engaged in discussions with these companies about the situation in Myanmar,"
Justice for Myanmar also called on the Dutch government to join other EU nations supporting the imposition of targeted sanctions against the Myanmar military, their businesses and significant business associates, and to advocate for a global arms embargo against the country.